New Year, New Resolution to Reduce Air Pollution!
Happy new year 2023, Nafas residents! Raise your hand if you're one of the many people that make a list of resolutions every beginning of a new year! 🙋🏻

The new year is indeed synonymous with resolutions, even though we are actually misinterpreting it as a target or aspiration. According to KBBI (KBBI (Kamus Besar Bahasa Indonesia), 'resolution' means "a written statement, usually containing demands about a matter". So this resolution should be applied to other parties, not ourselves.

Nevertheless, in 2023 we still want to be involved actively in order to reducing air pollution.

Based on nafas data, air pollution in 2022 was slowly improve compared to 2021.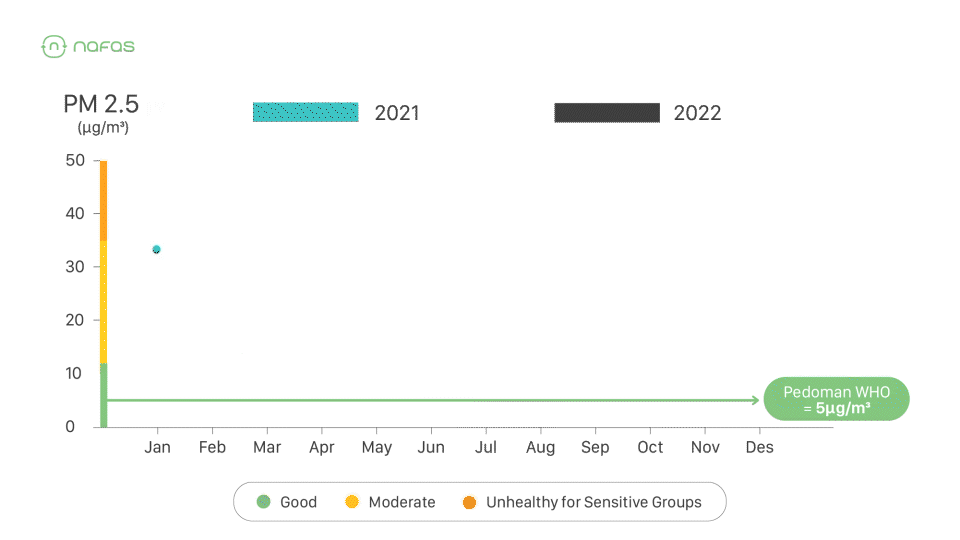 This is inline with a recent statement from Ministry of Environment. Out of 3.076 air quality monitoring locations in Indonesia, 341 locations (215 regencies/cities) recorded an improvement throughout 2022. Meanwhile, 162 locations (57 regencies/cities) experienced worsening air quality.

Although actually air quality improvement can only be realized if it is supported by systemic changes that include serious government policies and regulations, there's still something we can do as individuals to help reduce the rate of air pollution.

Start from ourselves, start small, be consistent, and start now.


🔥 Stop Open Waste Burning
Do you know that other than produce air pollution, open waste burning can also release toxic chemicals, which will be hazardous for our health? We will never get tired of reminding you that waste burning is bad.

According to Climate Champions research, burning waste can produce 11% of global black carbon emissions, and contributes 29% of PM2.5 in the air.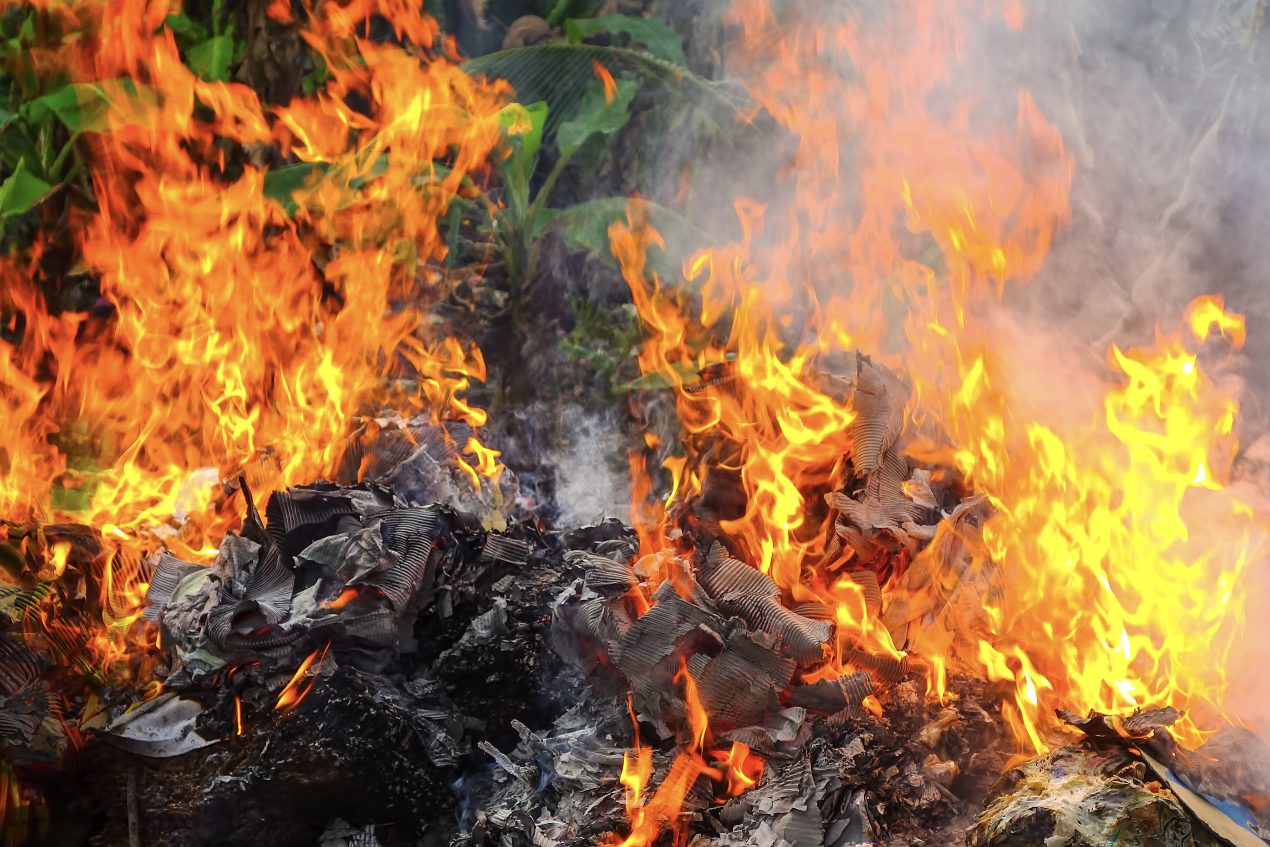 Vice versa, if you see someone burning their waste, you need to act decisively and immediately report to your local Environment Office and the sub-district official. For Jakarta citizen, you can report it via the JAKI application or @bicaraudara official instagram. This is in accordance with DKI Jakarta Regional Regulation Number 3/2013 concerning Waste Management, Article 126 paragraph (e) which states "Everyone is prohibited from burning waste that pollutes the environment".


♻️ Reduce Your Waste and Perform Recycling
Reducing waste production and recycling can help pressed down air pollution. You may wonder why?

Final landfills (TPA) are sources of high air pollution. Mounting piles of waste or garbage produce various pollutants such as CO (carbon monoxide), NOx (nitrogen dioxide), SO2 (sulphur dioxide), PM (particulate matter, and HC (hidrocarbon).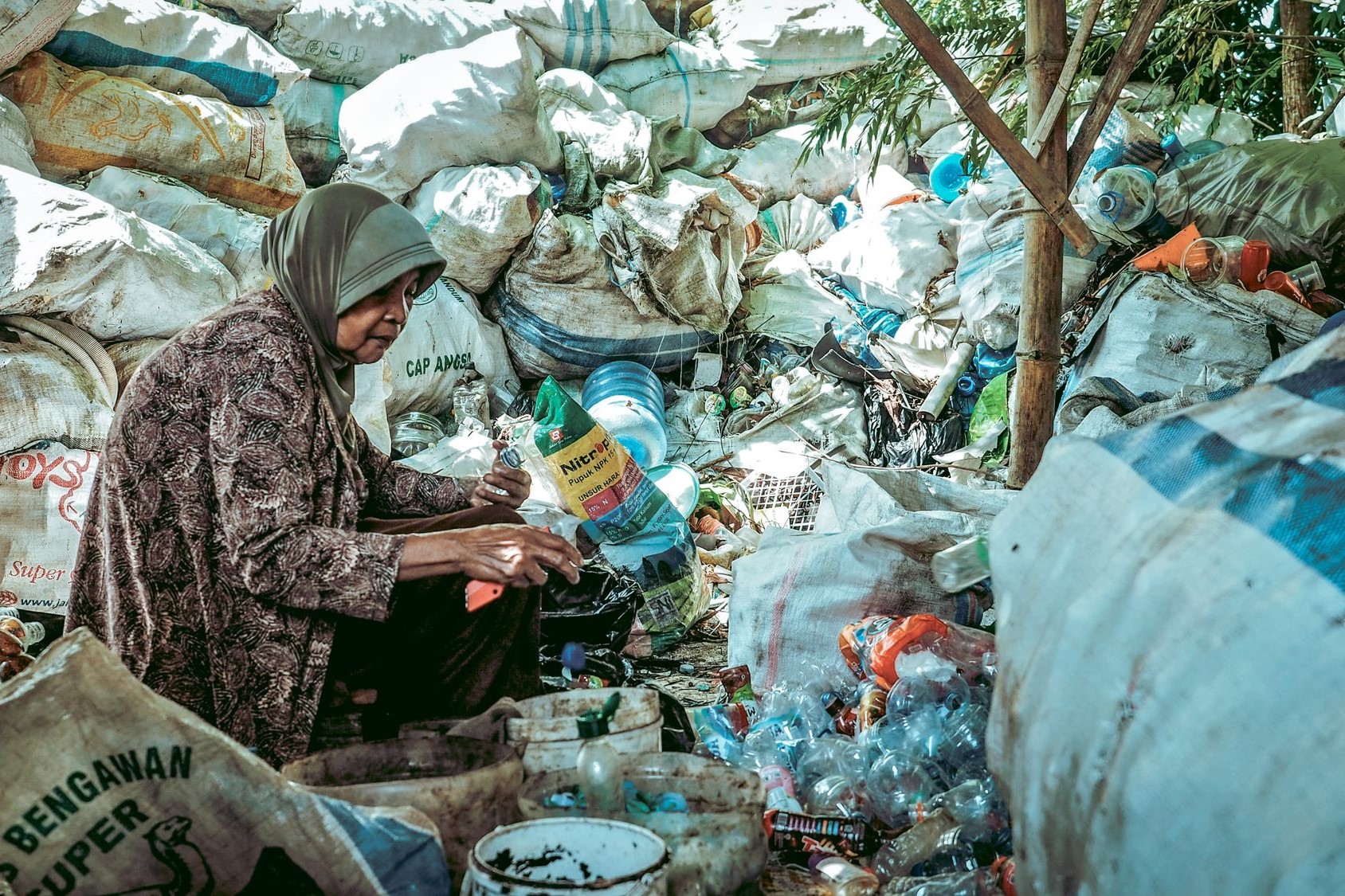 Those who live in Jabodetabek must be familiar with Bantar Gebang. This landfill located in Bekasi is the largest in Southeast Asia. A total of 7.000 tons Jakarta residents' waste every day ends up here! wastes from Jakarta will end up there. Adding to the number of 'collections' of waste which has now has reached 40 million tons!

The solution is you can start using environmentally friendly products and make recycle a habit in where you live. Remember that the more waste we dispose of in the landfill, the more air pollution will be produced.


🚙 Limiting the Use of Private Vehicles
We certainly can't ask you to stop using private vehicles completely. However, it would be nice if you could be wiser in using your car or motorcycle.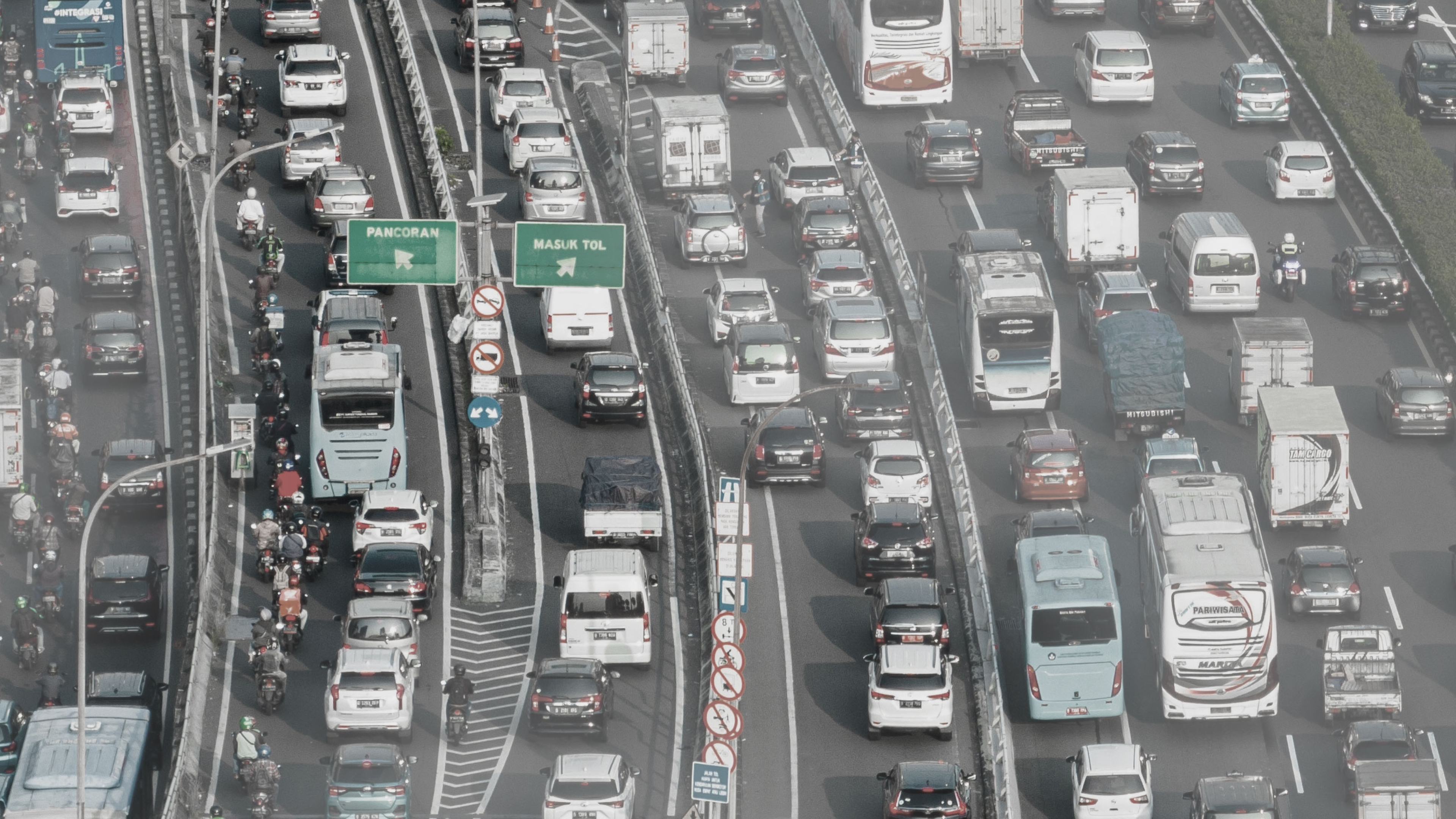 Based on research by Vital Strategies and ITB, 42%-57% of air pollution is caused by emissions from our vehicles. That's nearly half of it! For that being said, we need to make sure that all of our vehicles have passed the emission test.

Indonesian government has officially implemented a Euro 4 emission standard policy for all diesel engine cars. Euro 4 is the exhaust emission standard for four-wheeled or more motorized vehicles, according to Ministry of Environment and Forestry Regulation 20/ 2017. The goal is to reduce particulate matter (PM) pollution from vehicle emissions by 0,025 g/km.

If budget is not a problem for you, you can also consider switching to low-emissions vehicle. Or you can always choose to walk or ride a bike if the the distance is relatively short. That way, not only it keeps us healthy, we can help reduce our daily pollution production too! But make sure to always check the air quality using nafas app, because exercising when the pollution level is high will be harmful to our health!


🚌 Switch to Public Transportation and Low Emission Vehicle
Using public transportation can also be a way to limit the use of private vehicles. Besides being more economical, we can also contribute to reduce CO2 emissions by 45%, reducing pollutants in the atmosphere ,and improving air quality.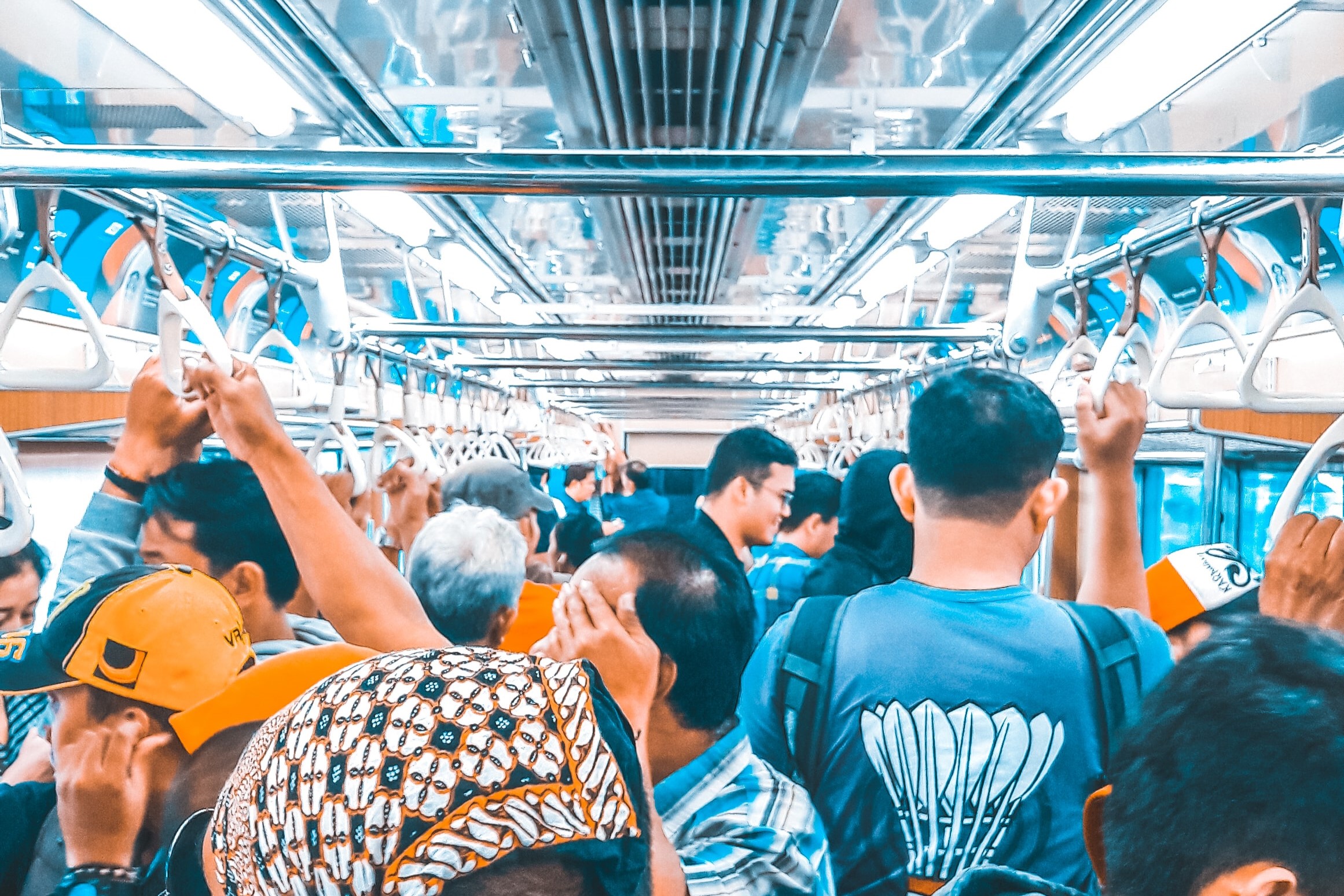 If you're the lucky few who live in cities with adequate public transportation, congratulation! But for those of you whose areas are not yet equipped with proper public facilities, it's something worth to fight for to be a public agenda for your local government.


💡 Turn Off Your Electricity, If No Needed
Ministry of Energy and Mineral Resources stated that Indonesia has 253 steam power plants (PLTU) as per April 2022, which means that it will need a lot of coal to produce electricity that will be distributed to residents. Meanwhile, based on a research conducted by Vital Strategies and ITB in 2018, about 80% of coal production is used for PLTU.

PLTU produces electricity by converting heat energy from burning coal. The resulting water vapor drives a turbine to turn on a generator that produces electricity. During this process, several pollutants such as sulfur dioxide (SO2), nitrogen oxides (NOx), particulate matter (PM), carbon dioxide (CO2), and mercury (Hg) will be produced.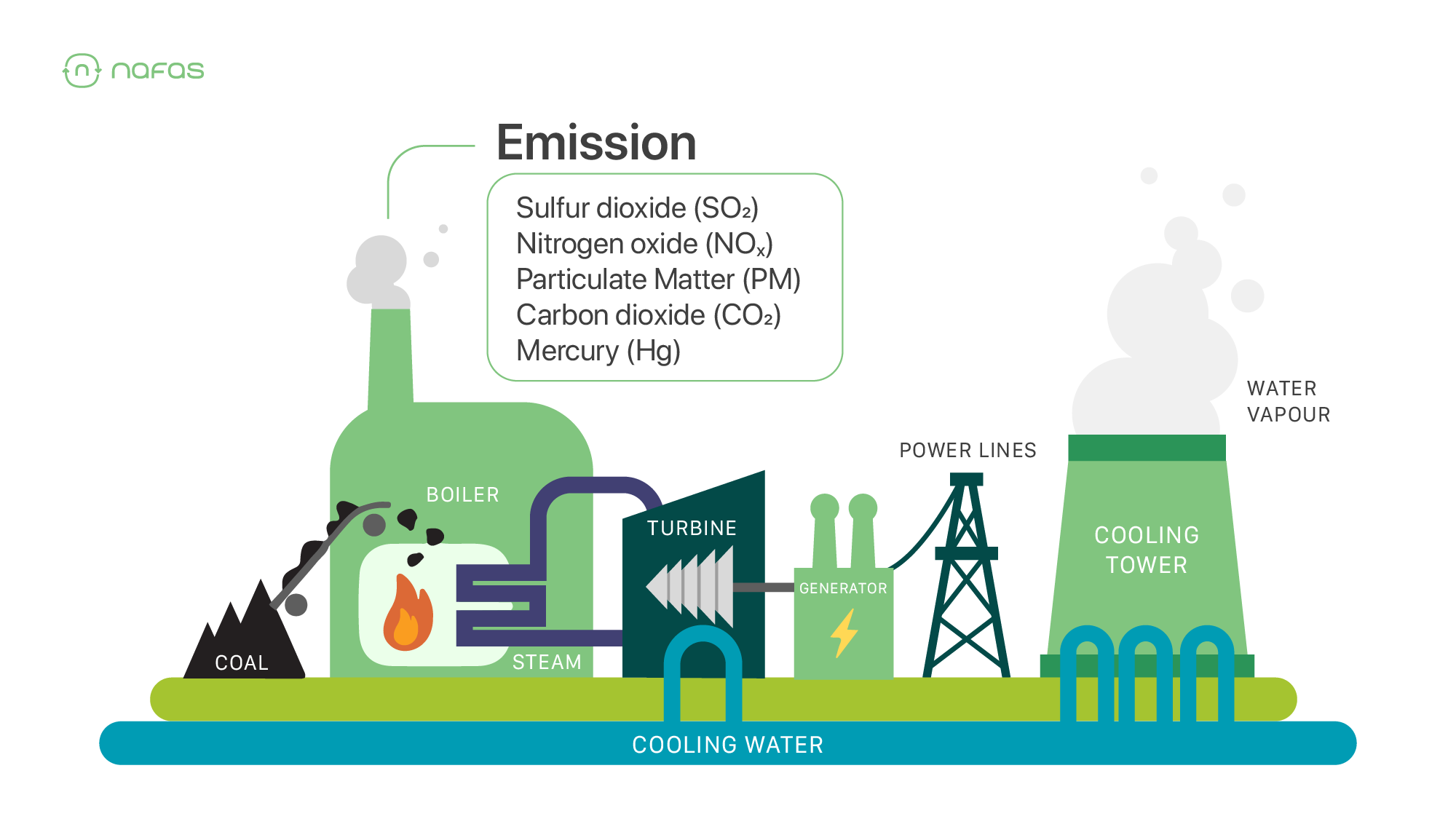 By conserving electricity consumption, we can help reduce air pollution produced by the PLTU. This is because the higher the electricity demand, the higher the combustion of coals in power plant to produce electricity.

Saving electricity can be done in many ways, for example turning off the lights and electronic goods when not in use. There are also alternative methods that we can try to apply, namely switching to renewable energy sources, for example by using solar panels as the main source of electricity at home.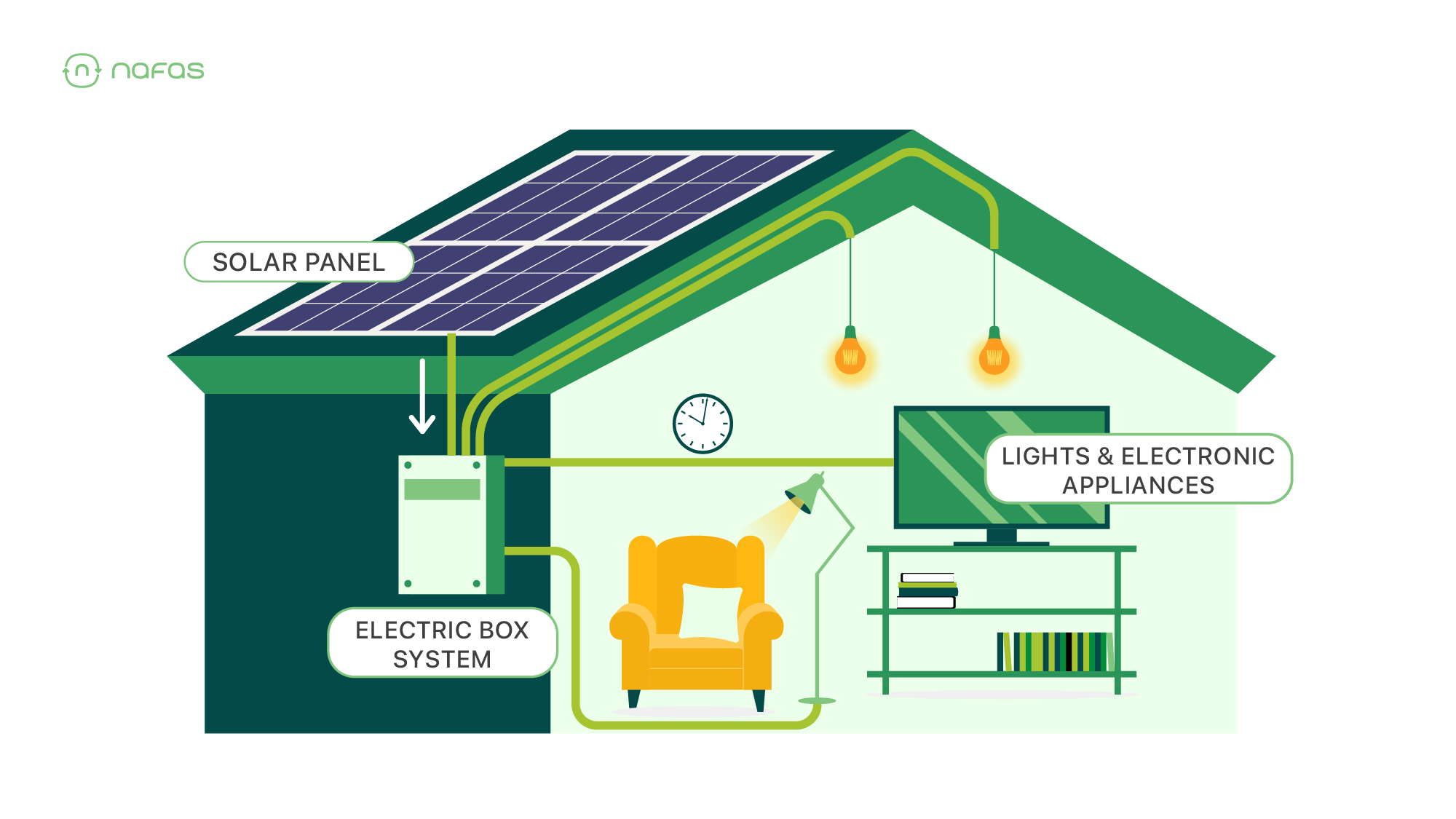 If you are curious about how solar panels can reduce air pollution, well that's possible because PV or photovoltaic cell in the solar panels absorb sunlight and convert it into an electric charge which then causes electricity flow. Therefore no emissions are released during the process of converting energy using solar panels, so no air pollution is produced.


✊ Pushing Pro-Air Pollution Control Policies
Be sure that you only cast your vote for people who have genuine interest and commitment in controlling air pollution. This can be done by them implementing strict policies and regulations regarding vehicle emissions and the industrial sector. Currently the management and control of emissions from the industrial sector is far from ideal.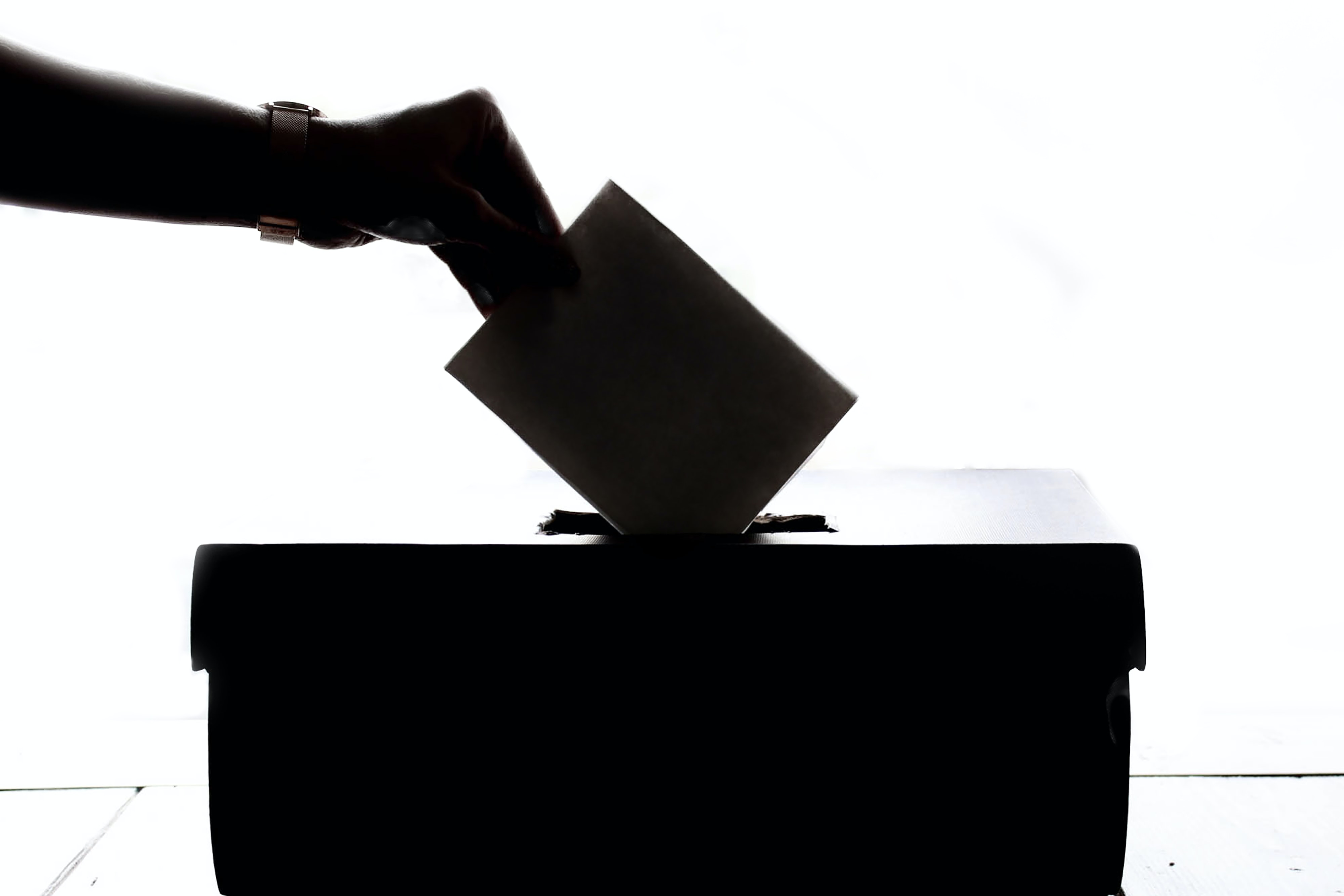 The next election is only one year away, we must be critical in fighting and pushing froward the agenda for improving air quality from prospective leaders. Knowing that there are a lot of policies and regulations made to get over this problem but only a few that are actually executed.

For instance, we need to make sure that the Governor Regulation Draft for the DKI Jakarta Air Pollution Control Strategy is signed for it to be implemented as soon as possible. This is crucial, so that Jakarta residents will get a follow-up action after winning the air pollution lawsuit against DKI Jakarta government.

📌 After knowing the steps to help reduce air pollution, now is the time for you apply these tips to minimize exposure to air pollution for yourself and our family.