November 2020: Jabodetabek Air Quality Report
This month's readings are comparable to last month's with 44% of total hours being good. Tangerang was the area with the worst air quality average at 129, while Kepulauan Seribu was the best with 55 average. Overall, the last three months readings are the best since we started measuring air quality in May 2020. This is mostly due to PSBB (large-scale social distancing) that was put in place from mid September to mid October and heavy rain.
November is a relatively good month compared to the past six months
November's air quality is comparable to October's.There is a significant improvement in air quality from June — a 26% decline in AQI monthly averages. The air quality average from June is consistently falling, with a slight increase in November. This follows the historical trend for air quality, where the AQI are higher in mid-year and lower during the rainy season during the end and early parts of the year.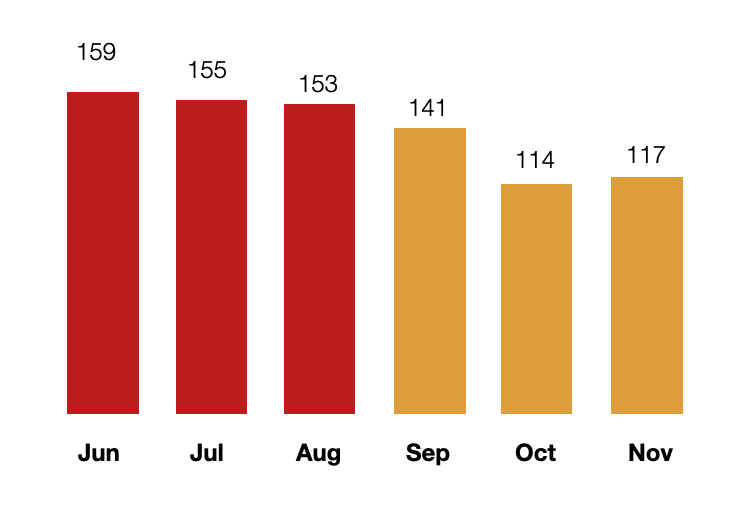 The last week of November is the longest streak of moderate air quality since we started measuring the data

November has the biggest variation between the maximum and minimum daily readings.

The monthly AQI average for October is lower than November's, but there is more variability in the day by day readings in November. While the majority of the days in October are "unhealthy for sensitive groups", in November, only half are in that category, and the remaining half are either unhealthy days or moderate days. There is a steady increase of moderate days from 0 days on average in June to September, to 7 in October and 11 in November.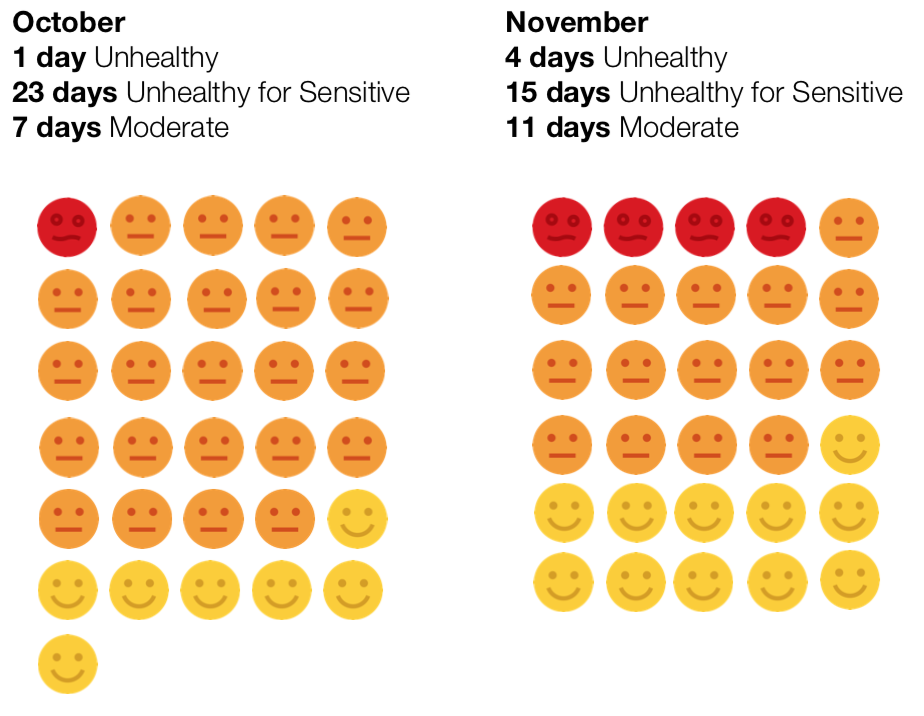 November has the highest average number of days that met WHO standards

On average, Bekasi has the least number of days that met WHO standards, and West Jakarta and Bogor had the most.

Although the monthly average for October is lower than November's, there are on average more moderate days and more days that meet the WHO standards this month than last. Prior to October, there are on average 0 days that meet the WHO standards. This shows that there has been a significant improvement in the daily averages.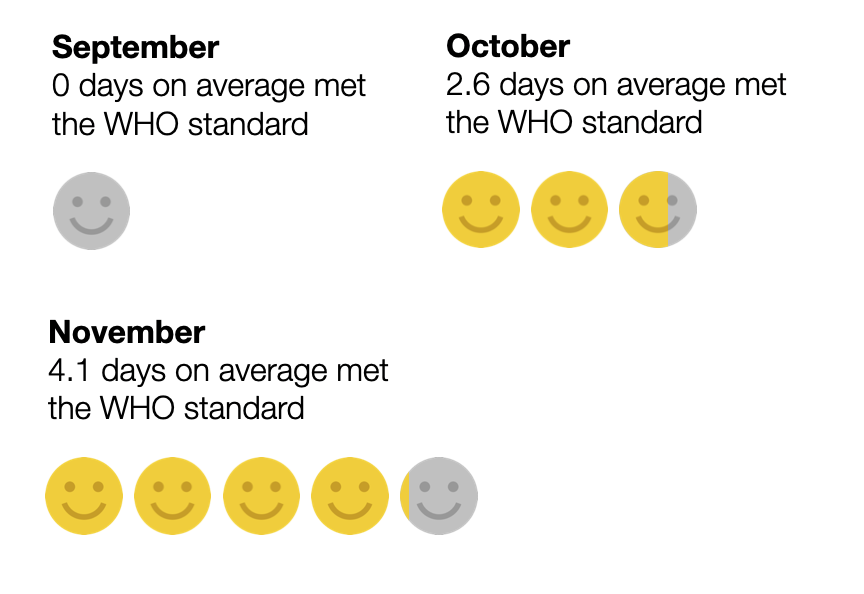 For more information and data, download the November 2020 Jabodetabek Air Quality Report here.