3 Reasons Why You Should Update Your Nafas App Now
---
💡 Summary:

Nafas has a new feature called Clean Air Zone, and users need to update their Nafas app to access and explore it.
With the Clean Air Zone feature, users can explore all the existing Clean Air Zone locations, book classes/sessions, and find recommendations related to Clean Air Zones in the app.
Updating the Nafas app allows users to access various benefits, including cleaner and healthier air when visiting Clean Air Zone locations.


---

Hey there, nafas users! 🙋

There's a new feature on the Nafas app called Clean Air Zone, but before you can access it, you need to update your Nafas app.

Clean Air Zone is an integrated and automated indoor air monitoring and filtering ecosystem that provides clean and healthy air.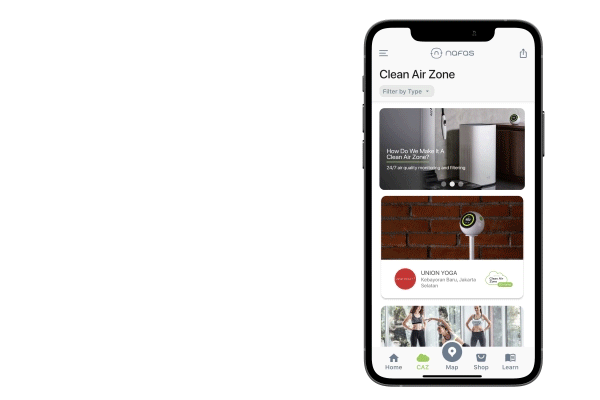 Several sports studios and beauty boutiques have officially become Clean Air Zones to enhance visitors' experience by providing a peaceful and pollution-free environment to exercise, do yoga, and get beauty treatments.

To enjoy the various benefits of the Clean Air Zone feature, update your Nafas app now! Are you curious about what you can do with this feature? Keep reading to find out!
1. Explore Clean Air Zone locations
Gyms, yoga studios, salons, and beauty boutiques that have become official Clean Air Zones mean that the air is clean and healthy while you're there. After updating your Nafas app, click on 'CAZ' to explore existing Clean Air Zone locations categorized as gyms, yoga, pilates, beauty salons, and schools.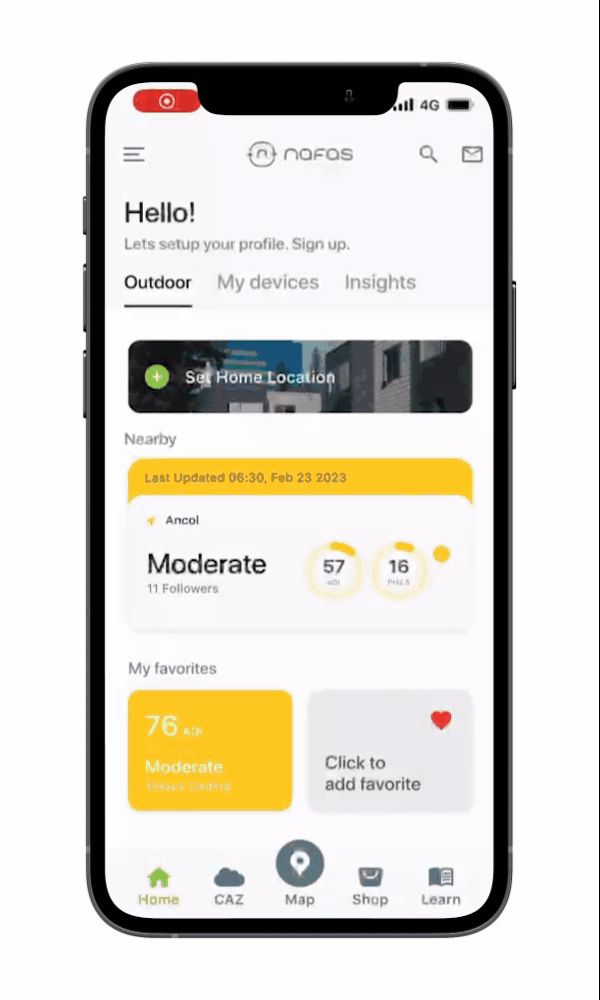 2. Get Information about Air Quality and Clean Air Zone
The Nafas app provides various articles about Clean Air Zones, such as what they are, how to make a location a Clean Air Zone, and the benefits of being a Clean Air Zone from an ESG (Environmental, Social, and Governance) perspective. You can also read specific articles about Clean Air Zone locations to learn more about the facilities and availability of classes.
3. Contact and Book Directly in the Nafas App
With the Nafas app, you can easily contact the administration, book a yoga class, or make an appointment at a salon for haircuts or eyelash extensions. Just click on 'CAZ', select the desired Clean Air Zone location, and click Contact Us or Book Now to connect directly with the staff.


✅ So, what are you waiting for? Update your Nafas app now to experience exercising and pampering yourself in a clean and healthy environment!