LEARN / ARTICLE
What Are the Benefits of Being CAZ?
---
---
We understand that Clean Air Zone is the first healthy air subscription service in Indonesia. So if you need further information about the benefits of being a Clean Air Zone, we have compiled all the things that you can get just by a monthly subscription below!
---
📈Monthly report
We will send a monthly air quality report of your business location. The data will be analyzed from the real-time PM2.5 monitoring during work hours every day at your business place.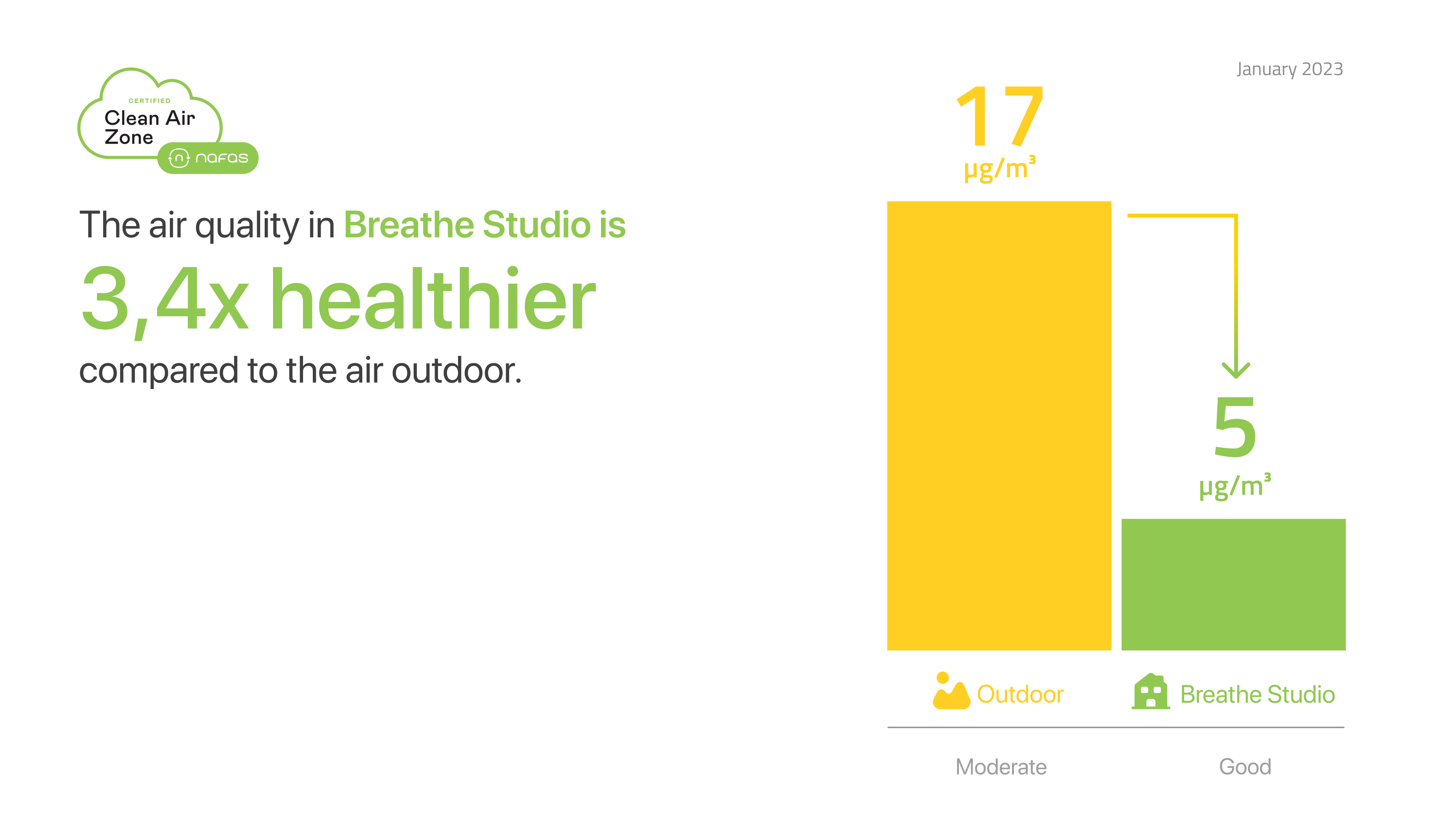 ---
🛠️Regular monitoring and maintenance
We will monitor and do regular maintenance on all Clean Air Zone devices at your business location. So you have nothing to worry about because we'll take care of everything!
---
🔁HEPA filter replacement
The HEPA filters inside the air purifiers are to filter out the dirty air by capturing all the bad stuffs (pollutants and airborne particles) and replace it with healthy air. HEPA filter lifetime is usually around 6 months. So once it gets dirty, we will replace the filter with the new one so you can continue having a healthy air indoor!
---
🆕Free device upgrade
We will upgrade all Clean Air Zone devices at your place when the new and updated version are available. What's better is that you can get it at no additional cost!
---
👍Your business is a "Healthy Destination"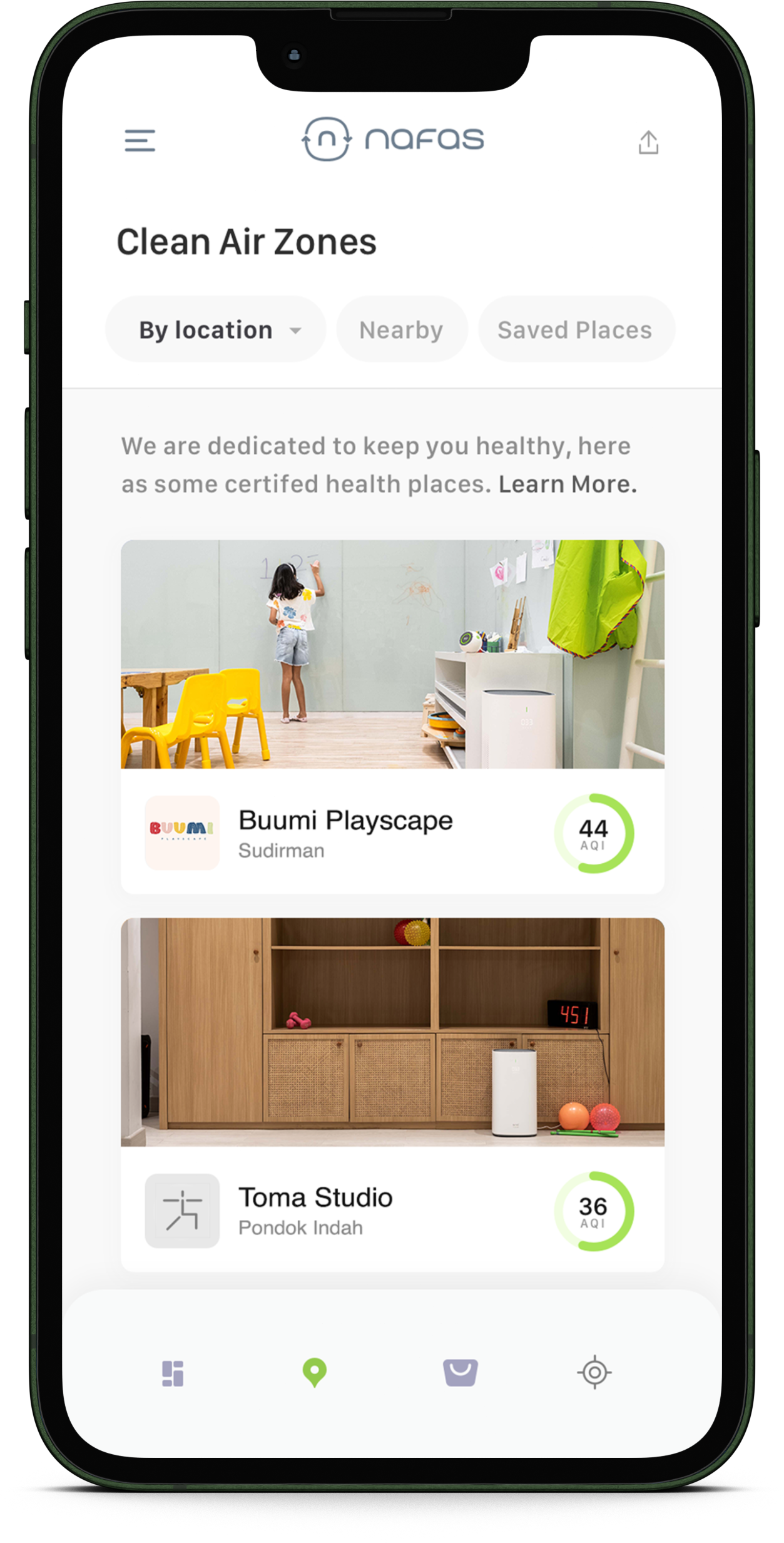 Your business place will be listed in the Clean Air Zone section on Nafas app as a Healthy Destination! So people will know that at your business place, indoor healthy air guaranteed!
---
📞Customer service 24/7
If you have questions about Clean Air Zone or need help from our staff, please contact us at:


💡 Automating healthy air with Clean Air Zone!
---