LEARN / ARTICLE
Experience Yoga Nirvana: Discover 2 Yoga Studios in Jakarta with a Certified Clean & Healthy Air
---
---
One of the benefits of yoga is to improve strength, balance and flexibility, and there are many health benefits. Yogapod Community agreed on the importance of clean air when you are practicing yoga. Yoga is meant to facilitate breathing, strengthen the lungs, muscles and contribute to our flexibility.
That's why it's important to practice yoga in a studio that has a good air quality. We don't want you to be worried. With Clean Air Zone, you will experience yoga while inhaling healthy air inside your body. To help you choose the right yoga studio, we already compiled two recommendations of yoga studio that are already part of Clean Air Zone. Check it out!
---
Brighten up your mood with Mood Studio
Mood Studio is here so you can explore so many yoga types, such as sensory yoga, vinyasa flow, hatha vinyasa flow, mood flow vinyasa, and rocket ashtanga. Not only that, by doing yoga at Mood Studio, you can experience the benefit of better mood, increasing flexibility, and healthier lung.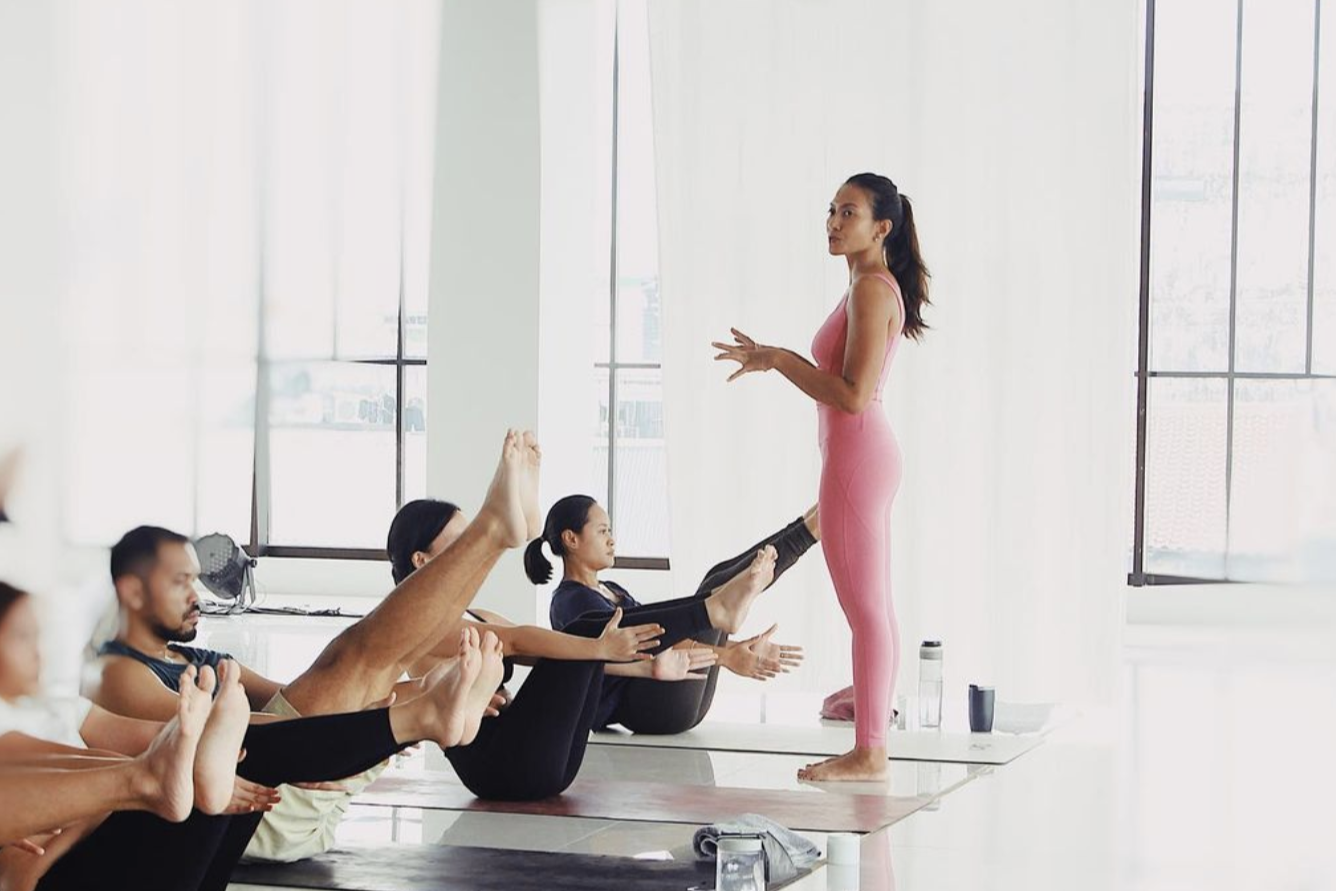 Mood Studio is open every day from 7AM-9PM. The good news is that now you can book classes directly from the Mood Studio page on the Nafas app!

📍 Mood Studio
🏡 Jl. Benda No. 5 Kemang Selatan, South Jakarta
📞 0817-9846-838
🔗 Instagram: @moodjakarta
---
Discover positive impacts with bikram yoga with Union Yoga
The owner of Union Yoga, Chuchu Liu, believes that bikram yoga doesn't only help people to achieve healthy body, but also brings you positivity. That's why Union Yoga aims to help people in Jakarta to discover the positive impacts of bikram yoga.
Union Yoga is specialized in hot yoga classes like bikram yoga, but also offers other variety of yoga and pilates, including vinyasa yoga, ashtanga yoga, prenatal yoga, inferno hot pilates, and many others.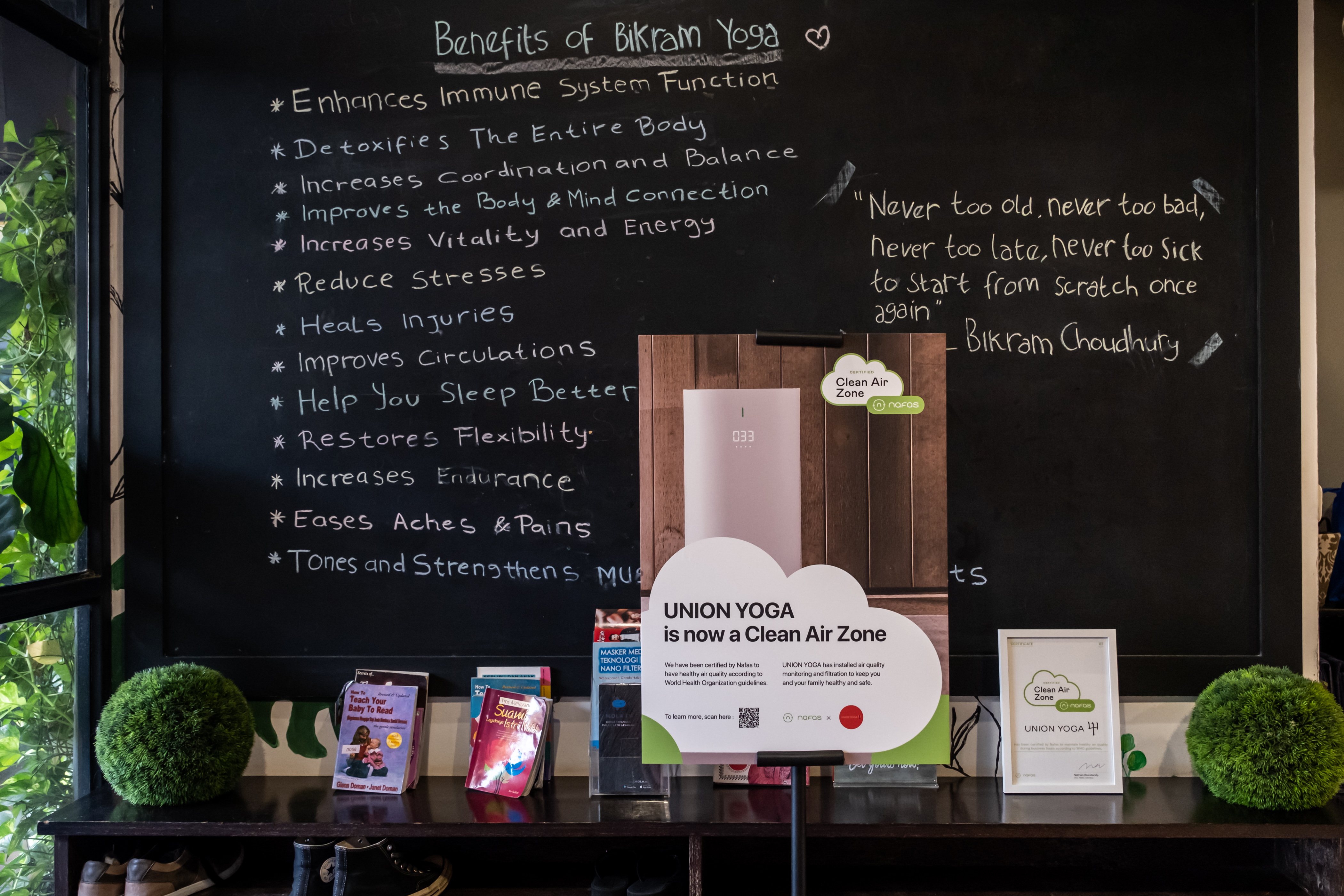 Union Yoga is open every day but has different operating hours on weekends. Make sure to book in advance to see if there are still available slots.

Now you can book classes from the Nafas app too! The way is easy, simply open the Union Yoga page in the Clean Air Zone section, then click book now.

📍 UNION Yoga
🏡 Jl. Wijaya II/No.73 Kebayoran Baru, South Jakarta
📞 0812-8560-0042
🔗 Instagram: @unionyoga

✅ For more information about Mood Studio and Union Yoga access the Clean Air Zone section in the Nafas application.
---