Was the Air Pollution the Cause of Suga BTS' Coughing during the Concert?
---
---
Suga, who's also known by his stage name Agust D for his solo project, recently concluded his concert, titled D-Day, at ICE BSD, Tangerang. The three days concert was a success. One thing the fans noticed, he was seen occasionally coughing during the concert.

In a video uploaded by one of his fans on Twitter, Suga was seen trying to reassure the audience by stating that he wasn't sick or experiencing a sore throat. "But I don't know why I've been coughing frequently today," he said.

According to the nafas sensor, the air quality in Jabodetabek over the past few days were really bad. The average air quality in Jabodetabek from May 25th to 28th fell into the "unhealthy" category, with a PM2.5 level reaching 59 ug/m3.

Tangerang Selatan, in particular, ranked as the most polluted area in Jabodetabek, with a PM2.5 level of 69 ug/m3, which is 14 times higher than the WHO guideline (5 ug/m3)!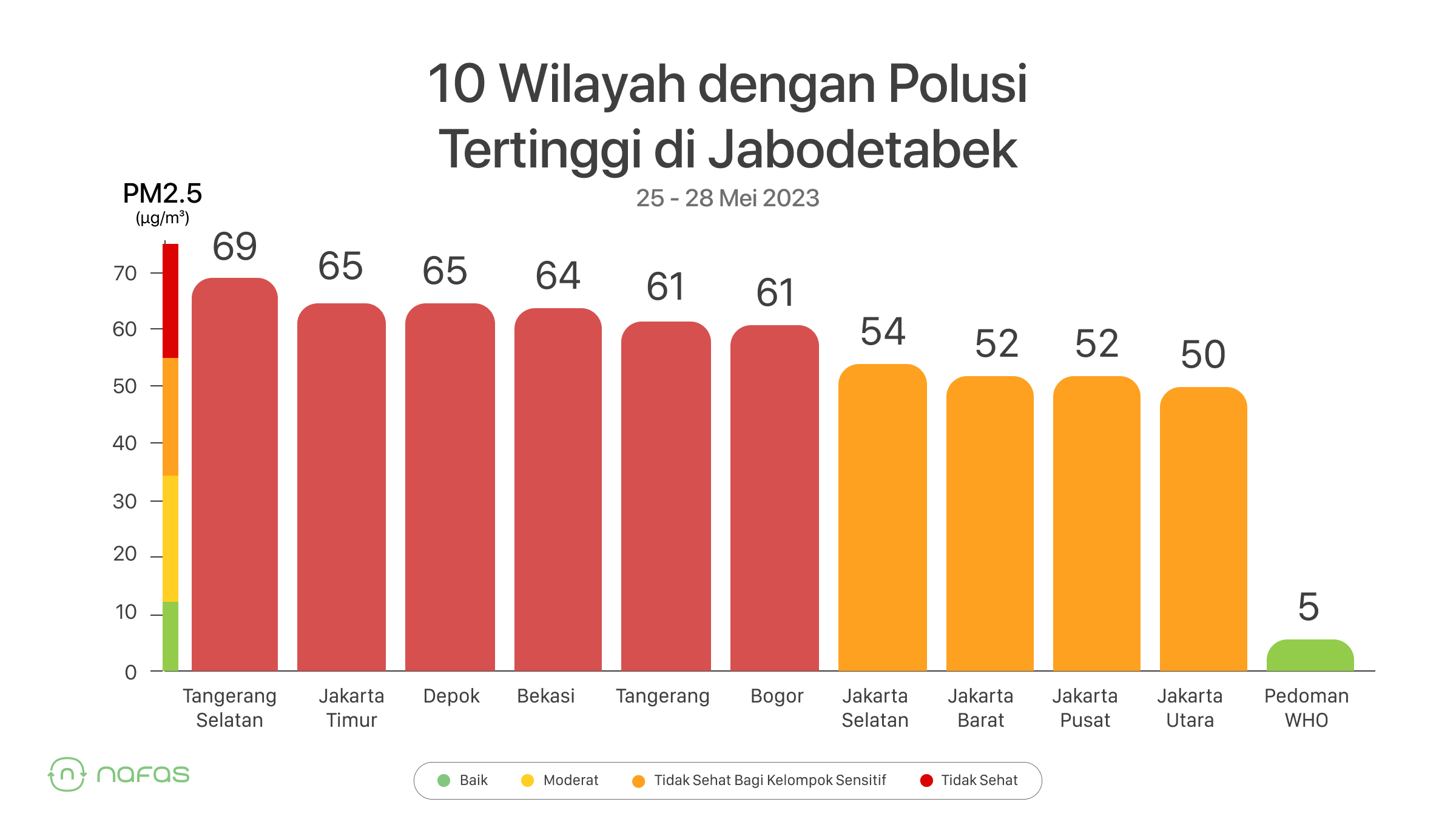 Meanwhile, sensors around the concert venue at ICE BSD showed high peak levels of PM2.5 pollution ranging from 106 to 132 ug/m3 between May 25th and 28th. This means that during the three consecutive days of the concert, the air quality around the venue was poor or unhealthy, exceeding the WHO guideline by 26 times (5 ug/m3)!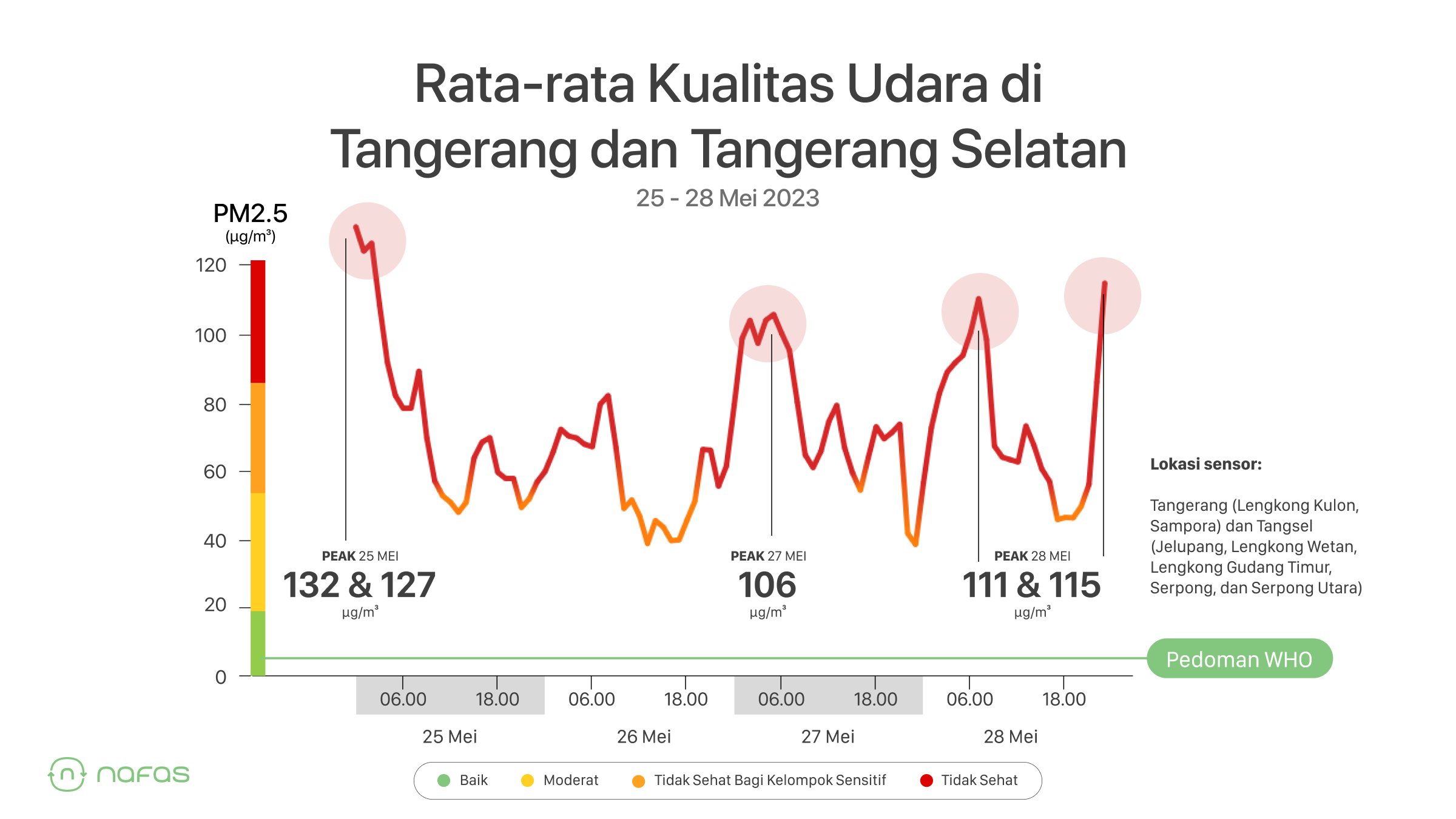 Lokasi sensor Tangerang (Lengkong Kulon, Sampora), Tangsel (Jelupang, Lengkong Wetan, Lengkong Gudang Timur, Serpong, dan Serpong Utara)
So the question is, does high exposure to pollution directly affect one's health? 🤔

Various studies indicate that short-term effects of pollution include coughing, sneezing, shortness of breath, and flu-like symptoms. In sensitive groups such as asthma and allergy sufferers, children, and the elderly, these symptoms can manifest more easily and quickly.

This is confirmed by Dr. Shela Putri Sundawa, a Pediatric Specialist. "In the past week, many children have been suffering from coughs, colds, and upper respiratory tract infections. Asthma and allergies have also worsened," she explained.

✅ Make sure to regularly check the air quality in your area and always wear a mask when you're outdoor!

Stay healthy, nafas peeps! 😉
---