How nafas gathers air quality data
---
---
When developing the nafas platform, we conducted research to find a partner who would be able to supply us with air quality sensors that can withstand the heat, humidity and rain of a tropical climate like in Indonesia. We also looked for devices that could provide the most accurate data for us to share with our customers. This is why we chose to partner with Airly.
Technology developed and built in the European Union
The Airly PM2.5 sensor was designed and manufactured in the European Union. Built from stainless steel, the sensor was specifically built to be installed in outdoor locations to measure the various pollutants that make up the air that we breathe. The sensor measures Temperature, Barometric Pressure, Humidity and three types of Particulate Matter - PM1, PM2.5 and PM10.
Over 4000 Airly sensors installed worldwide
Airly sensors have been installed by over 400 local governments worldwide, providing a cost-effective solution that can rival large and expensive government monitoring stations. Today there are over 4,000 Airly sensors installed in countries like Norway, Poland, United Kingdom, Germany, Holland, Italy, Belgium, Finland, Greece, United Arab Emirates, Romania and many others.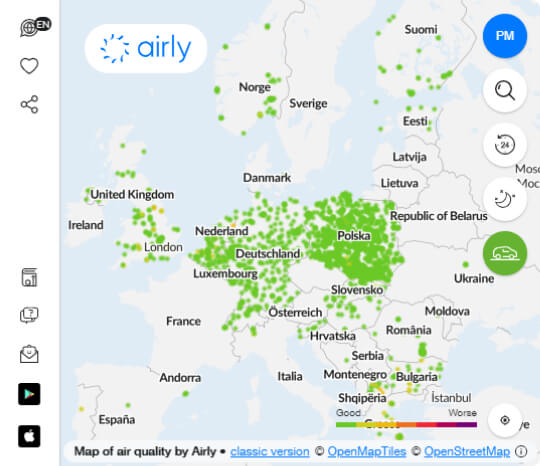 Best in class performance as certified by Airlab Airparif 2019 Test in Paris, France
In December 2019, Airly sensors were tested among other air quality measurement devices by Airparif, the French organisation for air quality measurement in Paris and AFD, the French development agency. The Airly PM sensor was highlighted as "the best performing PM sensor for outdoor air this year," competing against 17 other devices.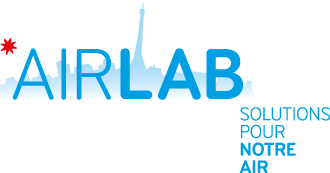 Unrivalled accuracy through continuous calibration and data-checking
Airly sensors utilize best-in-class components, and through continuous calibration provide unrivalled accuracy of measurements in its category. Utilizing government measurement stations as reference points, calibration is completed on a continuous basis throughout each day.
Why do we need outdoor air quality monitoring?
Just as the food that we eat and the liquids that we drink, the quality of the air that we breathe has an impact on our body. Research has proven that prolonged exposure to hazardous air quality can impact our health and wellness, both in the short term and long term.

On-ground outdoor air quality measurements are critical in providing us the most accurate, hyperlocal data to allow us to make everyday decisions and limit exposure to bad air quality.

✅ To order and install an Airly sensor, click here.
💡 To learn more about Airly sensors and technology, visit www.airly.org
---