August Air Quality
---
---
Here are 10 key takeaways from the data we collected from 46 locations across 10 regions in the Greater Jakarta Area:
1. The average air quality this month is 153 (unhealthy), a slight improvement from last month's 155 (unhealthy)
2. Best: The best location this month is Sunter Jaya, North Jakarta - 133 (unhealthy for sensitive groups). The best region is North Jakarta 143 (unhealthy for sensitive groups)
3. Worst: The worst location this month is Bantar Gebang, Bekasi - 182 (unhealthy)
4. Across all sensors, there are 2x more hazardous hours (51 hours) than there are good hours (24 hours). However, 26 of the 51 hazardous hours are from one location -- Bantar Gebang, Jabodetabek's landfill
5. Depok and Bekasi are the only regions without a single sensor with "good" hours; the lowest reading is moderate
6. 6 out of 10 regions have on average more unhealthy hours than any other categories: East Jakarta, South Tangerang, Tangerang, Depok, Bekasi, Bogor
7. 26 out of 46 locations have unhealthy monthly average, the other 20 is unhealthy for sensitive groups
8. 17 out of 31 days this month are on average unhealthy (151-200)
9. The WHO standard for PM2.5 24-hour mean is 25 mg/m3 (AQI 78 equivalent) and annual mean is 10 mg/m3 (AQI 42 equivalent) 100% of the days across all locations exceed the WHO standards. 21 of 46 locations exceeded by 2x for the 24-hour mean standard, and all locations exceeded by 3x or more for the annual mean standard.
10. How many moderate days are there across all 46 sensors? Only 19 total days! And the rest are unhealthy or unhealthy for sensitive groups.
How does the air quality in August 2020 compare to previous years?
There's a 29% increase in AQI levels from 2017 to 2020, and there seems to be a continuing upward trend of worsening air quality.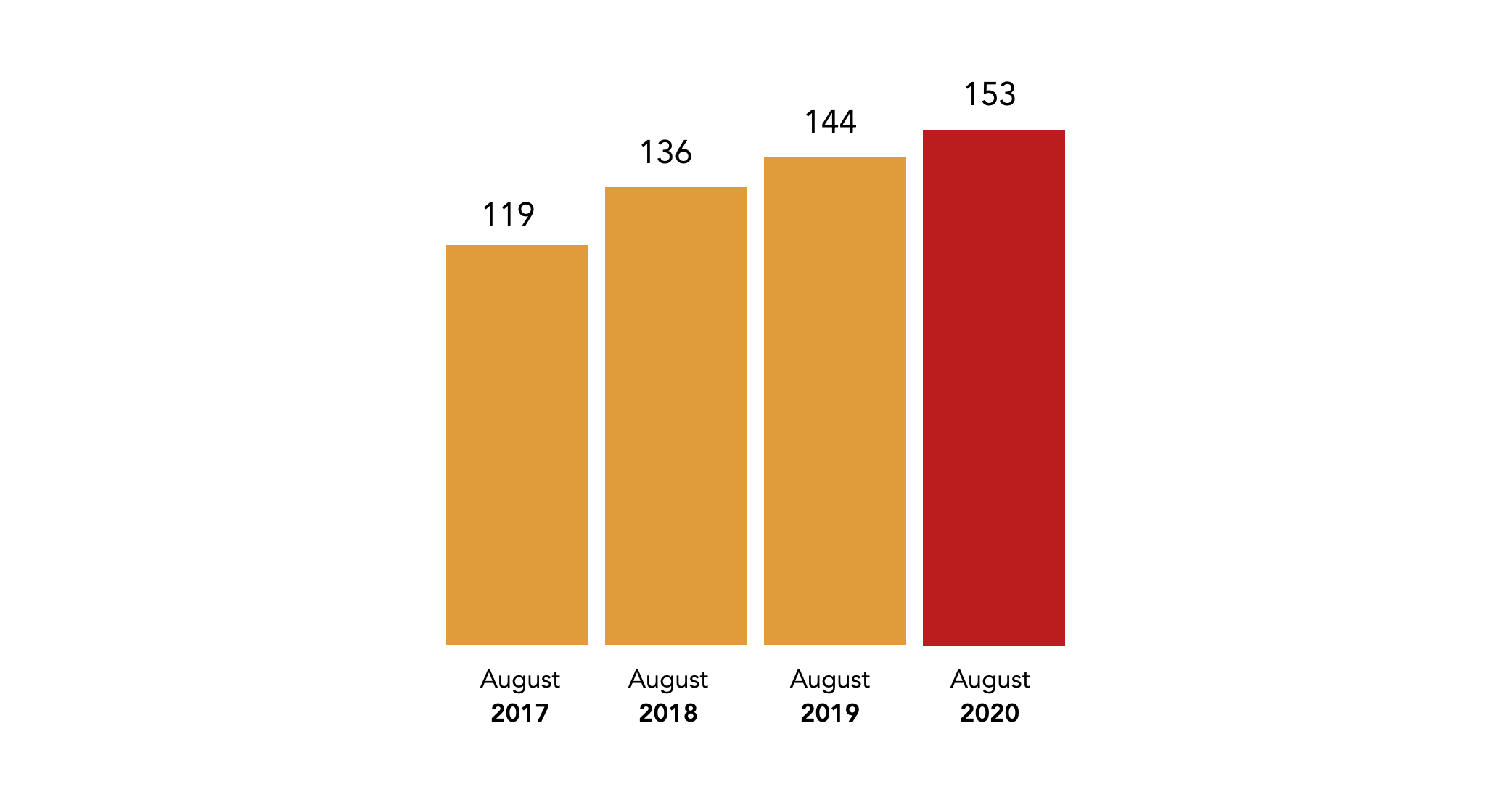 How did AQI levels change throughout the month?
The air quality is best during the long weekend of Islamic New York Holiday, at 113 AQI, and is worst during the beginning of the month.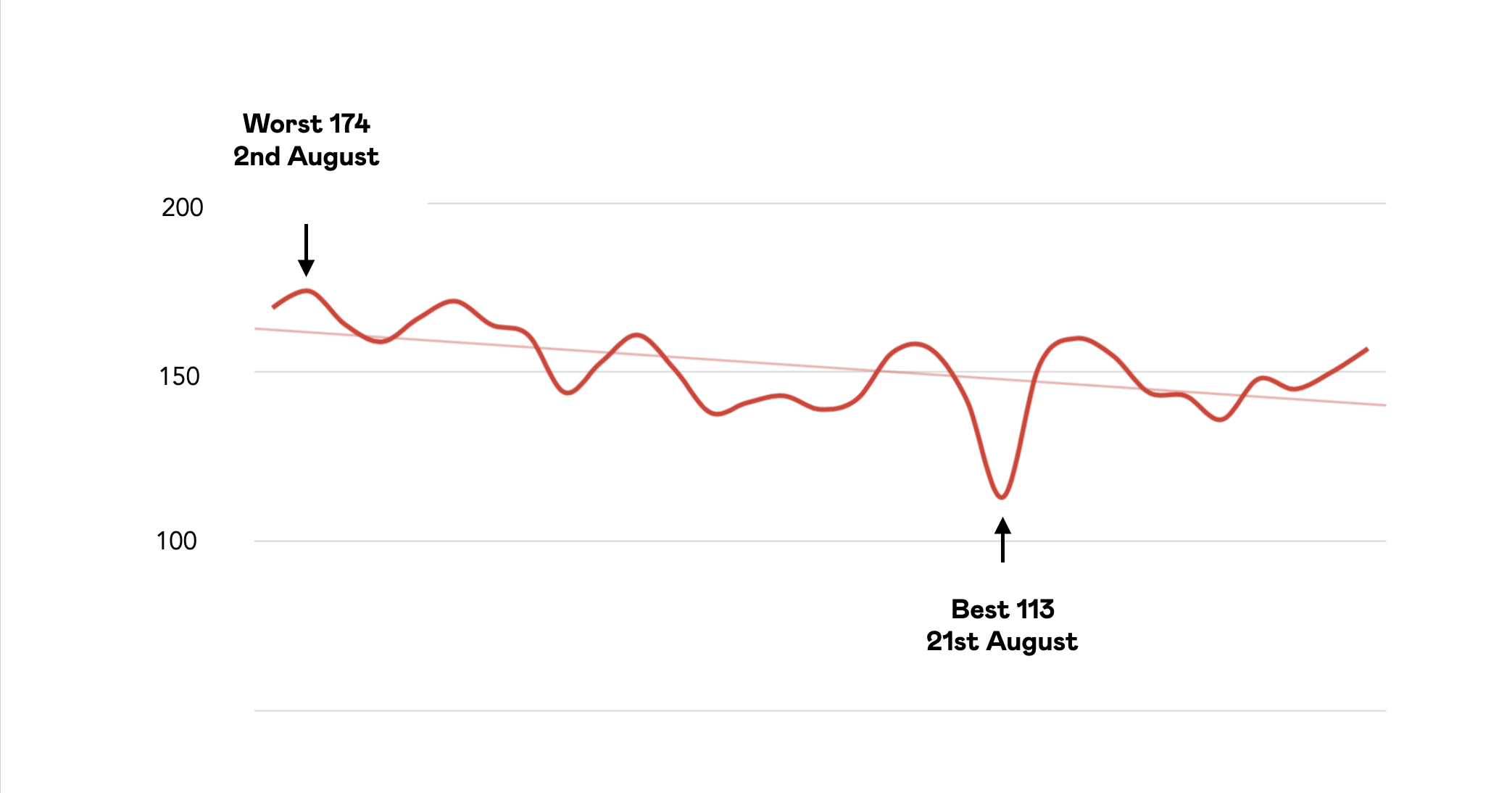 What time of day has the best air quality?
The best time for air quality is consistently during the 12-5 PM range. The air quality is typically worse in the middle of the night. For 42 out of 46 sensors, air quality is best during 12-5 PM and worst during 12-5 AM.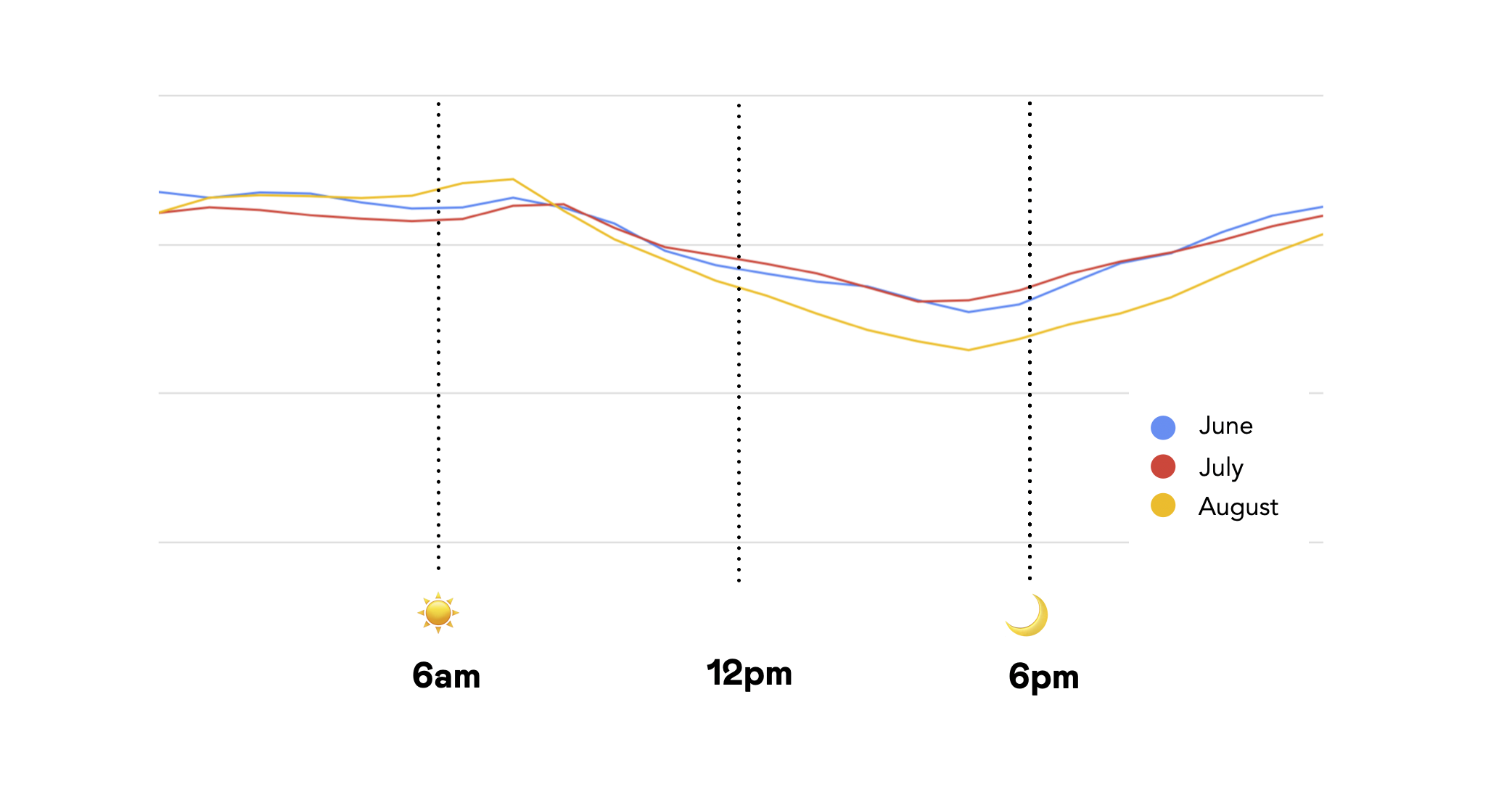 Why is real-time data important?
In every location, the AQI level varies, and sometimes it can vary by a lot -- the difference between breathing in good or moderate air and breathing in hazardous or very unhealthy air. The difference between the minimum and maximum readings on each location is on average 220, with the minimum difference 125 and the maximum 354.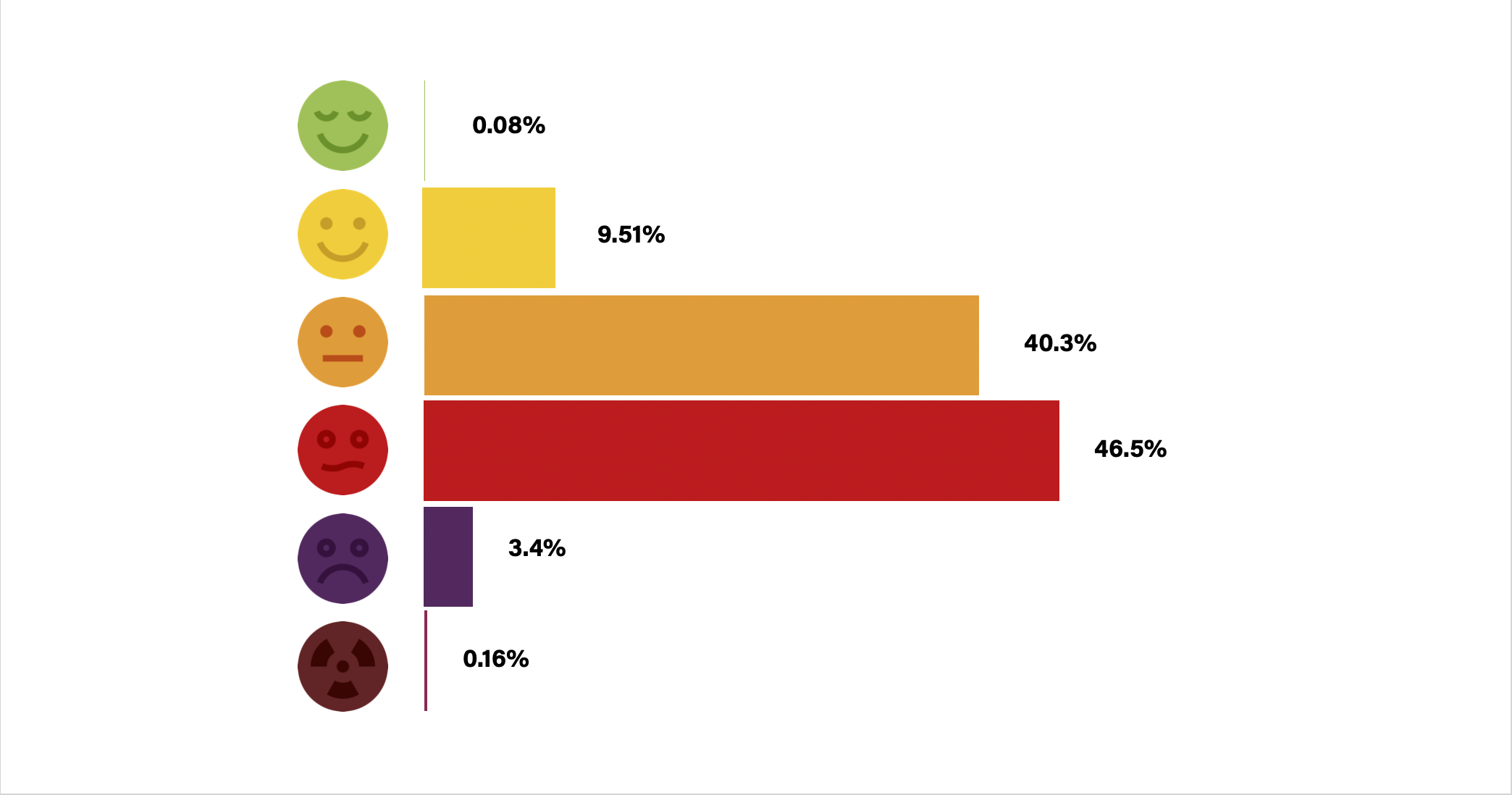 Click here to read the full report
---