LEARN / ARTICLE
How to Make Your Business a Clean Air Zone?
---
---
Glad to see your commitment and interest in maintaining the quality of your business indoor air. Next, we will explain step by step to make your business a Clean Air Zone!

First thing first, we must ensure that your office, school, gym, or your business suits the criterias to be a Clean Air Zone. The following are things that cannot be in the Clean Air Zone.
Smoking area
Semi-outdoor area
Open kitchen
Ventilation that can't be covered
If your business place doesn't have any of the area mentioned above, it means you are already halfway through! Check out the steps below to turn your business into a Clean Air Zone.
Step 1
Nafas team will conduct a survey of your location to determine the best setup for the devices.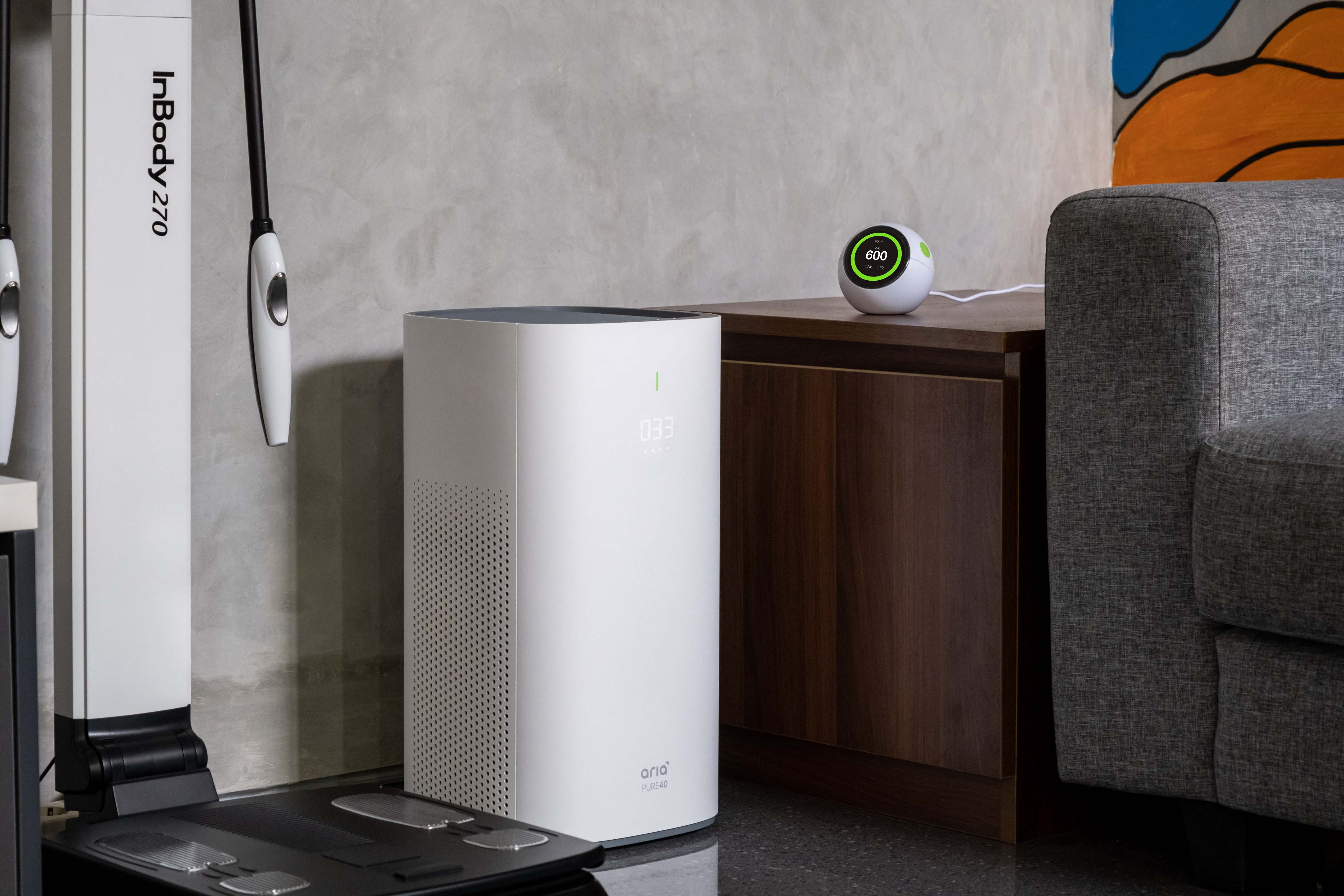 Step 2
Nafas team will set up the air quality monitoring system to run a diagnostic test on your location. The comprehensive result will be shared in the Diagnostic Report 1.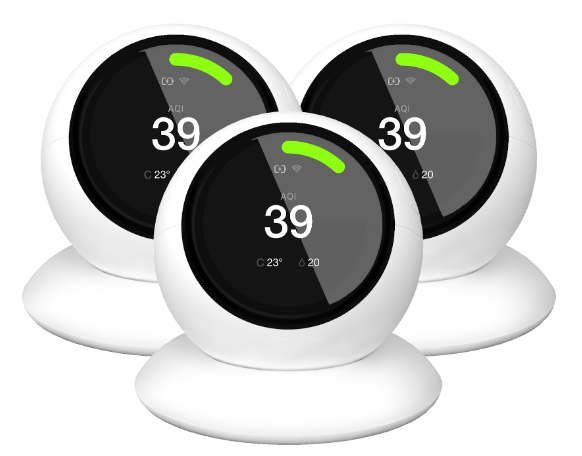 From Diagnostic Report 1 below, we can see that the indoor air quality might be worse than the air quality outside with much higher PM2.5.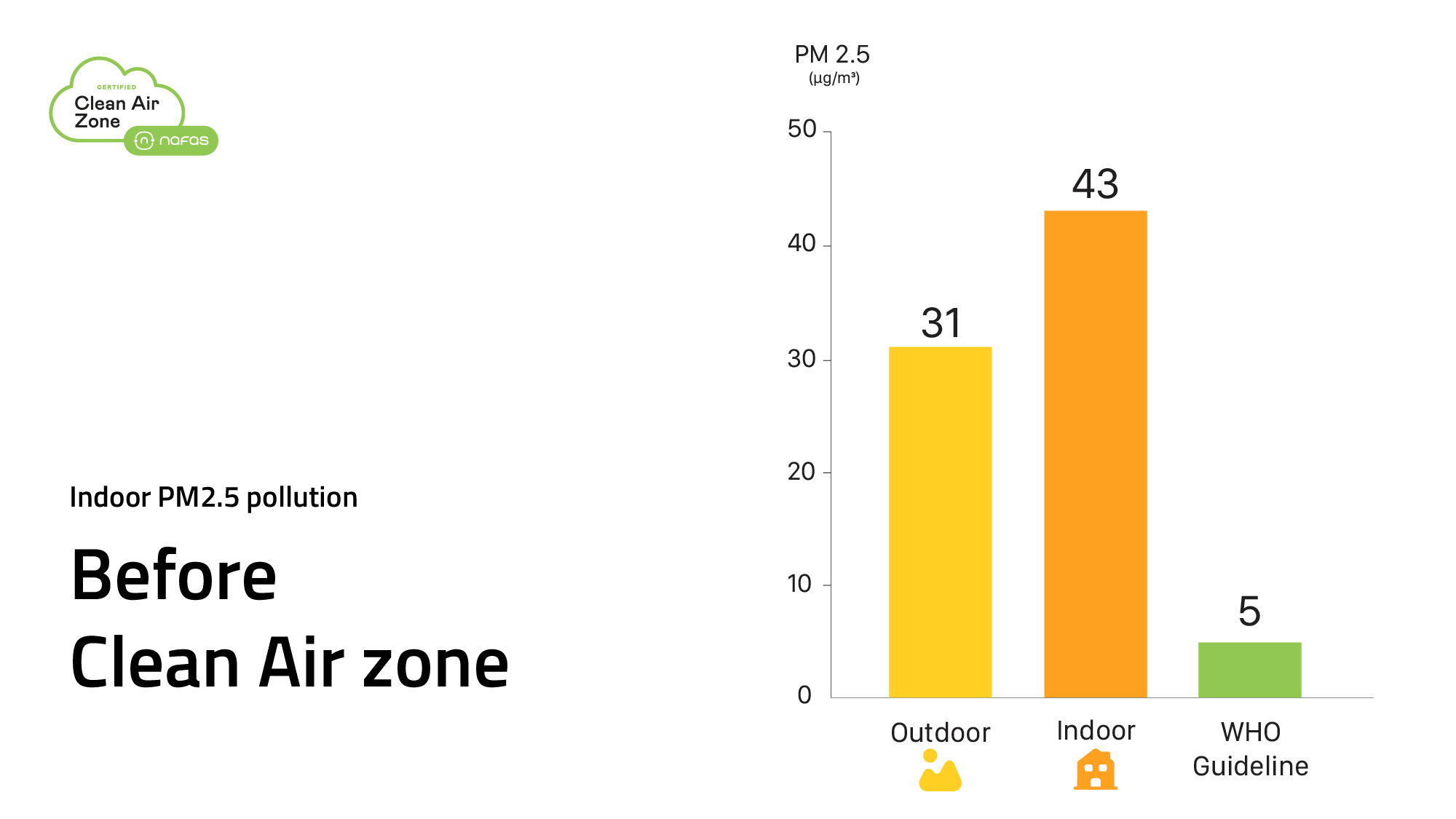 Step 3
The Clean Air Zone will be turned on for the first time and calibrated. The difference will also be shared in the Diagnostic Report 2.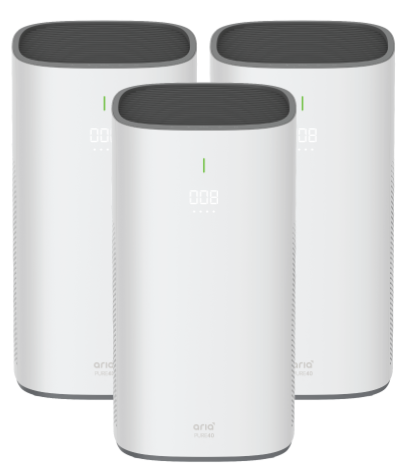 From Diagnostic Report 2 below, we can see that the indoor air quality is 5 times better than the outdoor air quality.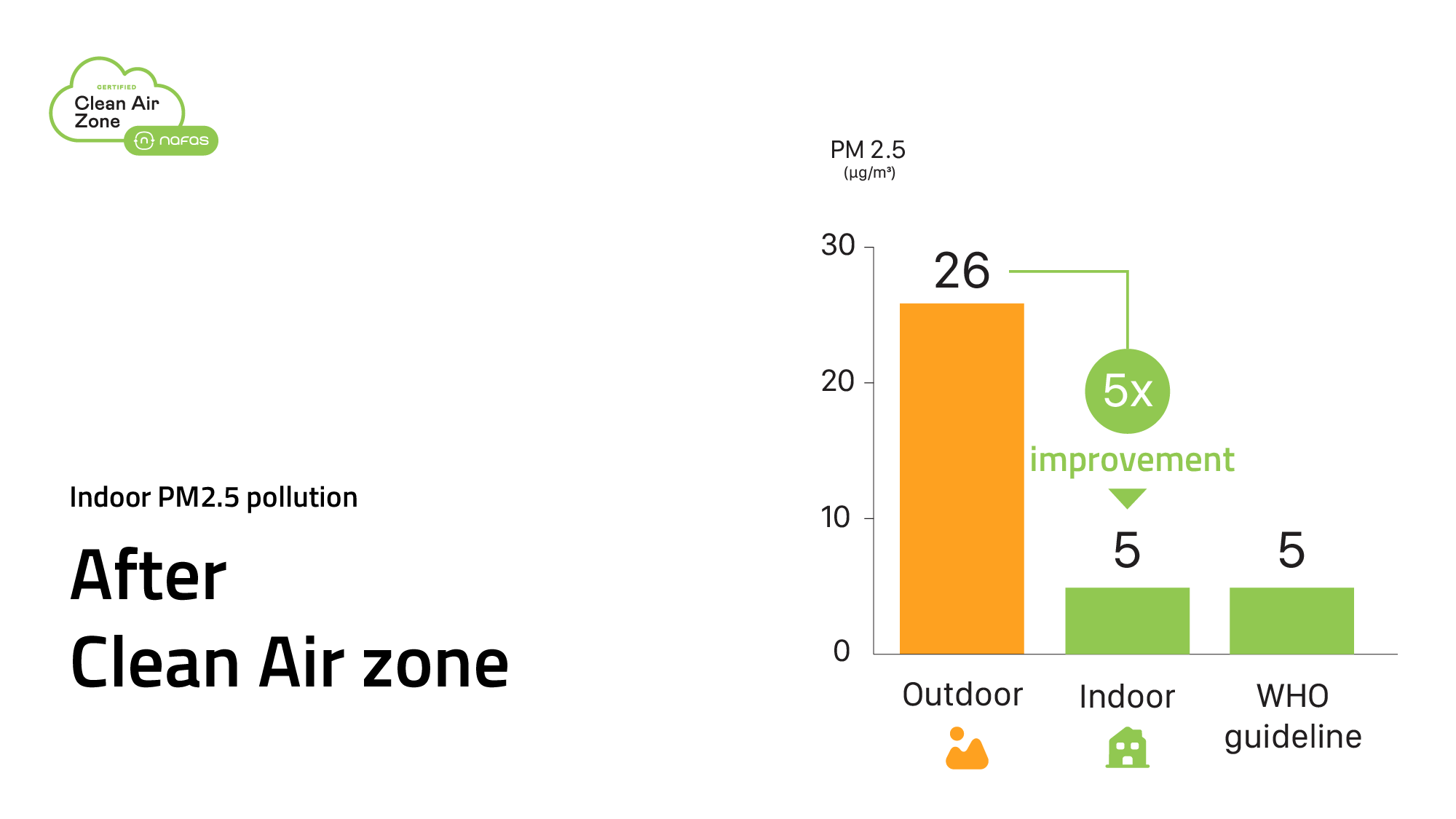 Step 4
Congratulation! Now your business is already certified as a Clean Air Zone.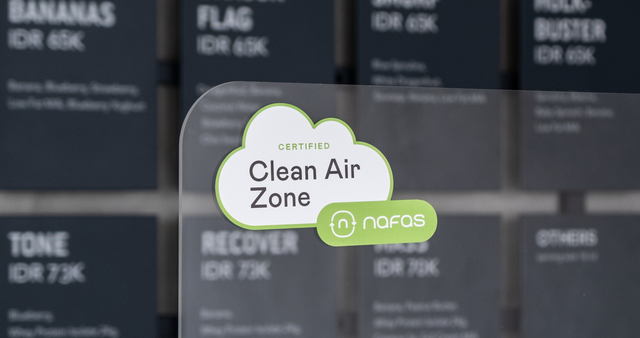 You have an option to include your business in nafas app at the Clean Air Zone section, so people would know that your business is a healthy and great place!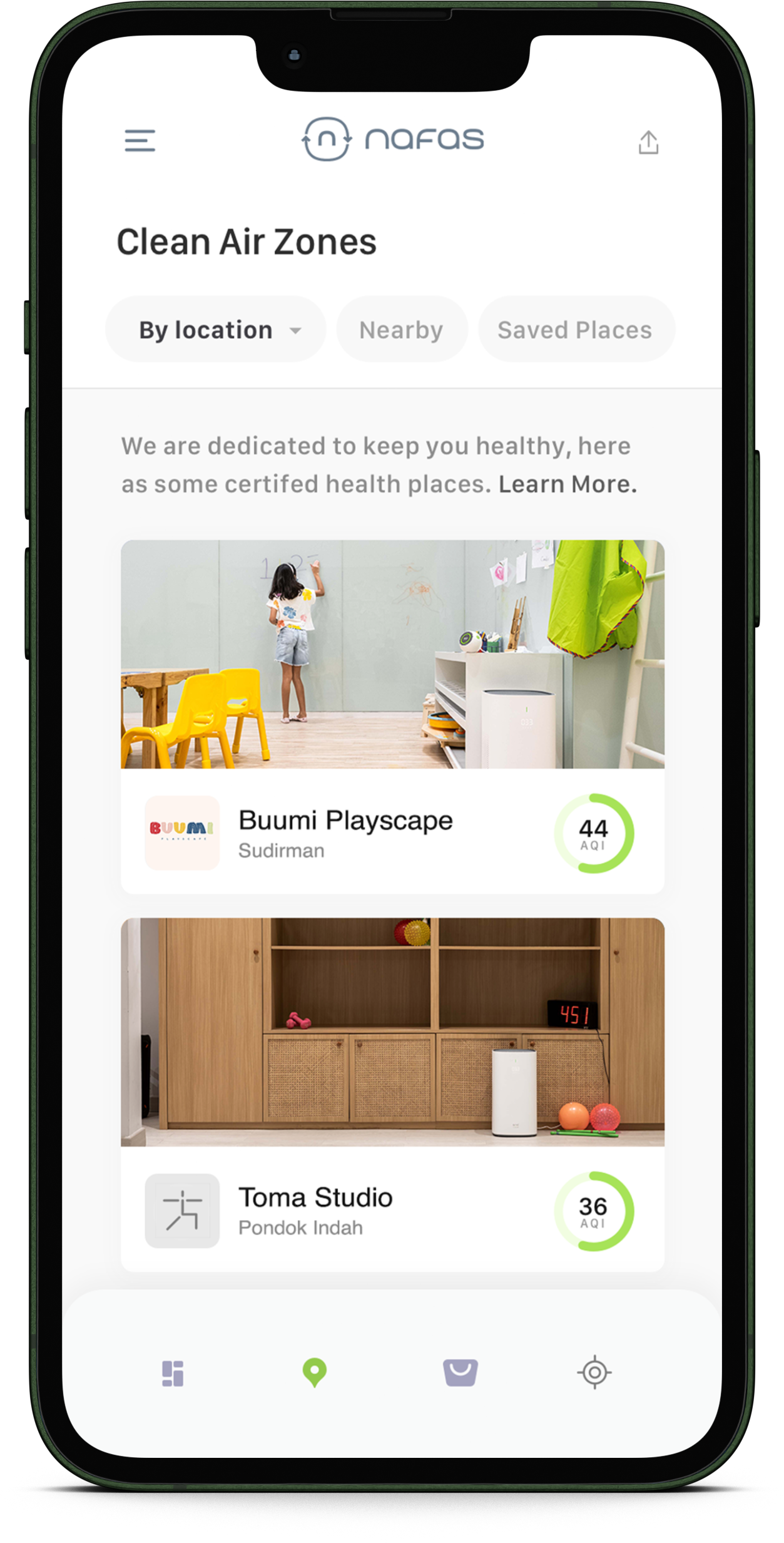 Step 5
Each month Nafas will send you the air quality performance report in your business area. We will also observe the device maintenance, including regular replacement of the HEPA filter. So you just sit back and relax, and let us take care of these stuffs!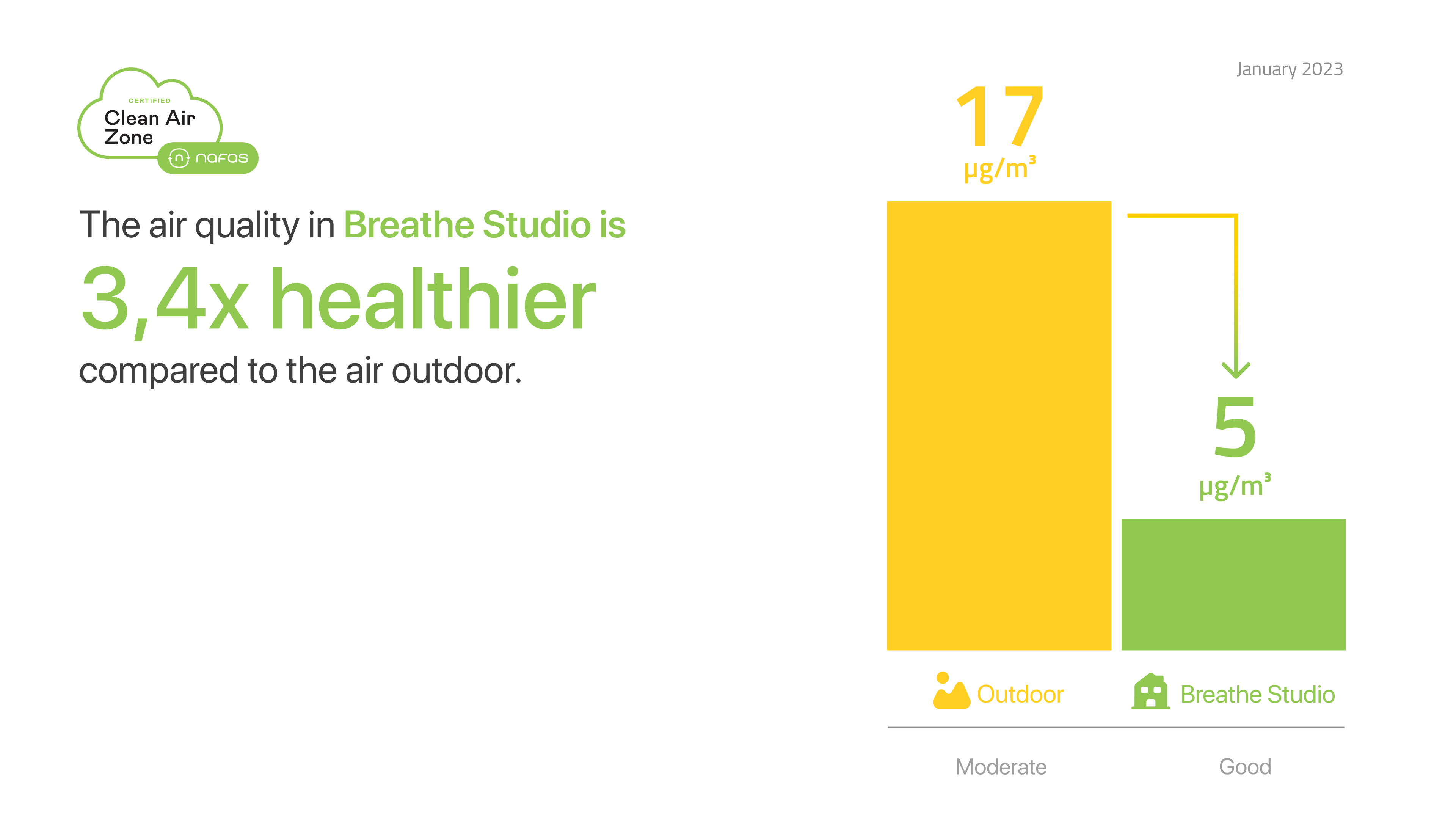 By being a Clean Air Zone, you can enjoy all of these with just a monthly subscription, with no down payments! We will upgrade all equipments used when a new version becomes available.


Benefit of being a Clean Air Zone

These are some benefits that you can get:


Clean and healthy air guaranteed
Reduce the risk of COVID-19 transmission
Your business will be displayed in Nafas app as a Clean Air Zone certified
Improving your brand image as a business that supports a growing health & wellness lifestyle
Free survey and installation
Quick certification and implementation process
Regular check and free HEPA filter replacement 3 times a year
You will get Clean Air Zone warranty
Real time data dashboard and air quality performance report, including PM2.5 and CO2 data
Our customer service will help you 24/7
Your devices will be upgraded once the newest version is available
Flexible payment options on reasonable price


✅ Interested in making your business a Clean Air Zone? Read more info here!
---