LEARN / ARTICLE
Be Healthy and Positive with UNION Yoga
---
---
Yoga is an ancient science to keep your health and wellness and it has become one of the most popular indoor workout in Jakarta. If you are a long-time yoga practitioner then you must be familiar with Union Yoga, a hot yoga studio located in Dharmawangsa, South Jakarta.

Union Yoga is specialized in hot yoga classes like bikram yoga, but also offers other variety of yoga and pilates, including vinyasa yoga, ashtanga yoga, prenatal yoga, inferno hot pilates, and etc.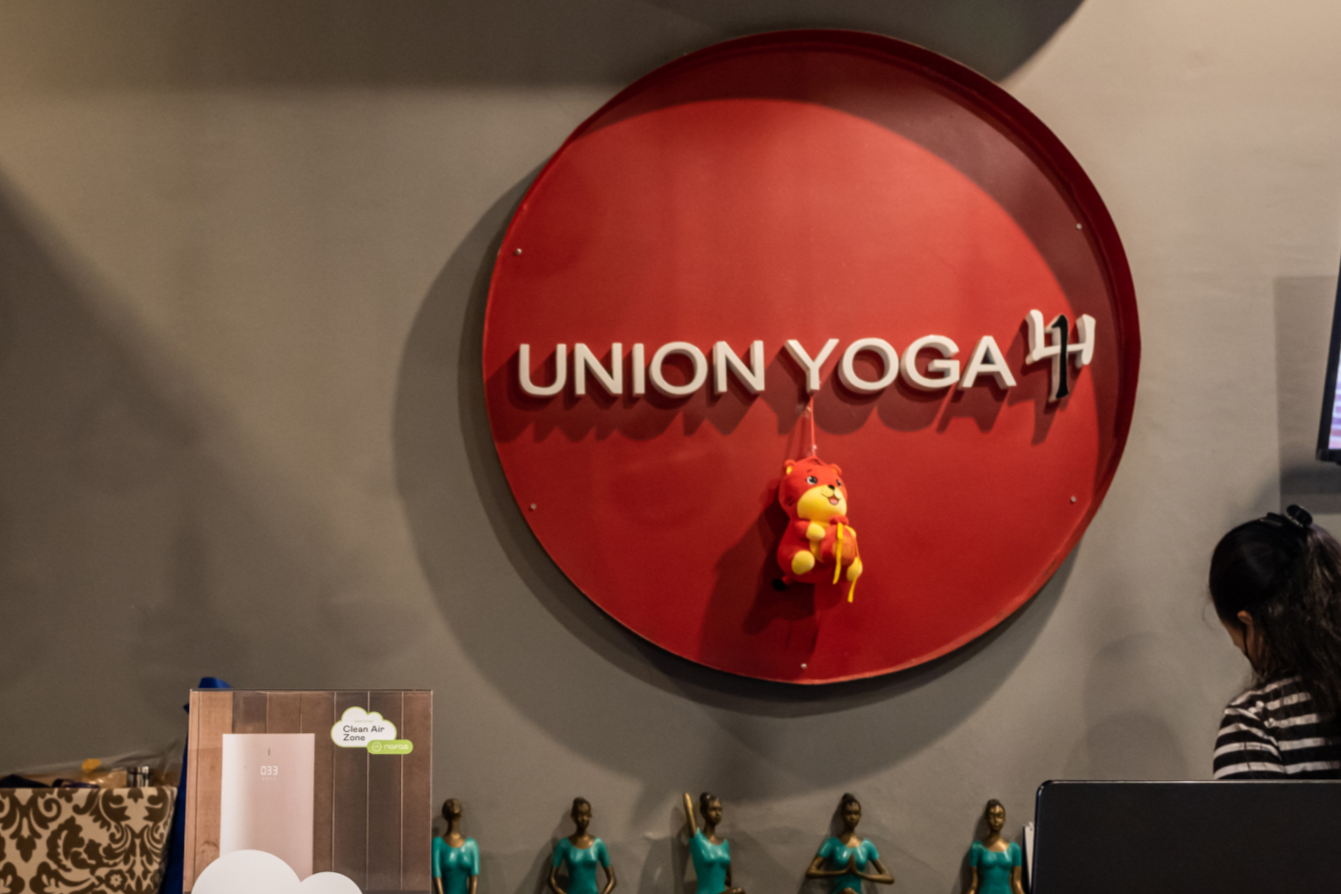 The owner of Union Yoga, Chuchu Liu, believes that bikram yoga doesn't only help people to achieve healthy body, but also brings you positivity. That's why union yoga aims to help people in Jakarta do discover all of the positive impacts of bikram yoga.

Union Yoga is open everyday, but remember that they have a different business hours on weekend (Friday-Sunday), so you need to book the class in advance due the limited slots.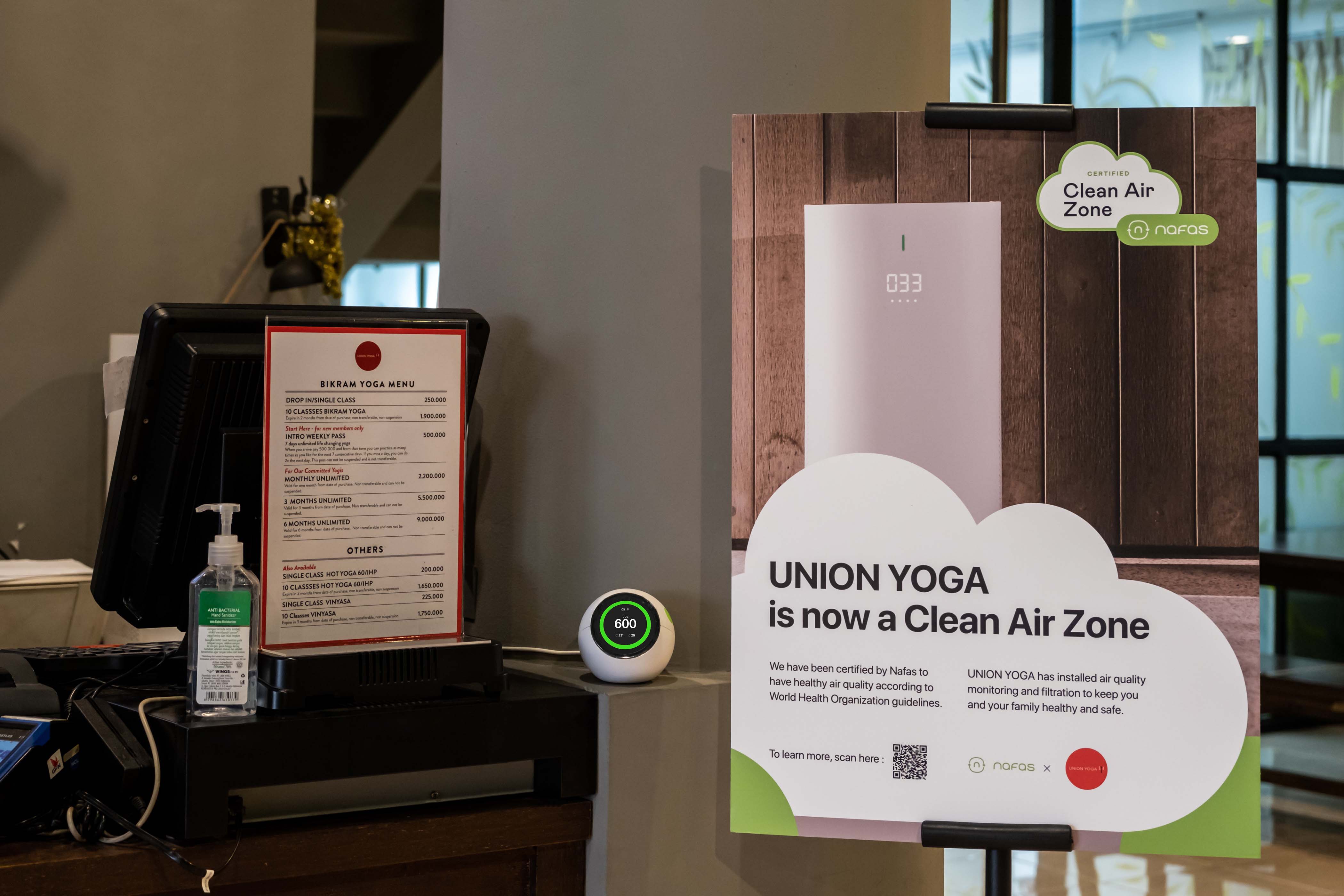 Just like what it stated on their instagram, Union Yoga will be your second home. That's why Union Yoga is already a part of Clean Air Zone, because home is supposed to be your safe place to go and stay.

When you are practicing at Union Yoga, you can completely experience a healthy and positive yoga journey, because you don't have to worry about indoor air pollution and all the negative impacts.

It is not about having an air purifier at the studio. More than that, Clean Air Zone has succeed in keeping the air indoor at Union Yoga clean and healthy. The data shows that the air quality inside is 3,4 times healthier compared to the air quality outside of the studio.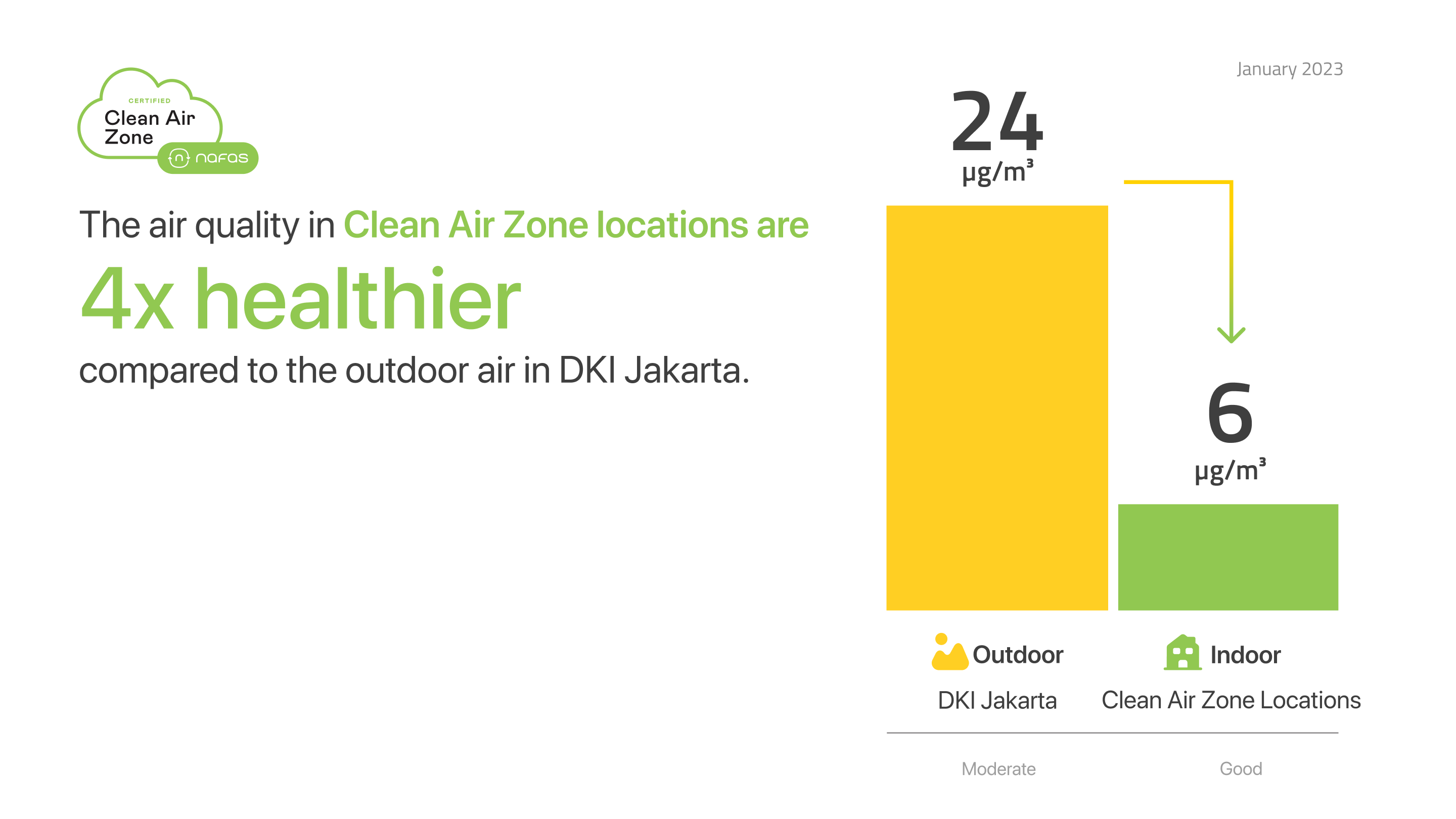 Which means that if you become a member at Union Yoga, you will be experiencing much healthier exercise by breathing cleaner and healthier air, which is 71% more cleaner than sport or yoga facilities which is not a Clean Air Zone member.

That's why if you want to experience such a healthy and positive yoga, especially bikram yoga, you can visit Union Yoga.
---
📍 UNION Yoga
☁️ Clean Air Zone since February 2023
🏡 Jl. Wijaya II/No.73 Kebayoran Baru, South Jakarta
📞 0812-8560-0042
🔗 Instagram: @unionyoga
---