Learn the recommended exercise duration with this feature!
---
💡 Summary:

A study recommends that you should adjust your exercise duration depending on the PM2.5 exposure in your area. Here's how you can ask Nafas to remind you when you should limit your exercise duration.

---
Exercise is an important activity and very beneficial for the body. Moreover, many people do exercise in the morning, where people think the morning is a time that is free of air pollution and minimal vehicles passing by. In fact, the data shows that the worst air quality occurs in the morning. Therefore, Nafas makes recommendations for exercise duration that can help you determine the right time to exercise.

In November 2020, Nafas released a report on exercise and air quality that linked data from the University of Cambridge with data on air quality from Jabodetabek.

The study suggested adjusting exercise duration during times of high air pollution to lessen the risk of adverse health effects based on PM2.5 levels. We hope that you can use this time as a guide if you want to continue exercising when the air quality is poor.
---
The suggestions are as follows:
PM

2.5

Level of 100

μg

/m

3

= reduce exercise to 90 minutes

PM2.5

Level of 165

μg

/m3

= reduce exercise to 30 minutes

PM2.5

Level of 200

μg

/m3

= do not exercise

The Nafas app now offers a quick way to view this data. This recommendation will show up if you open a location on the map that has unhealthy air quality (in red). Remember that this suggestion ONLY appears when the air quality is poor.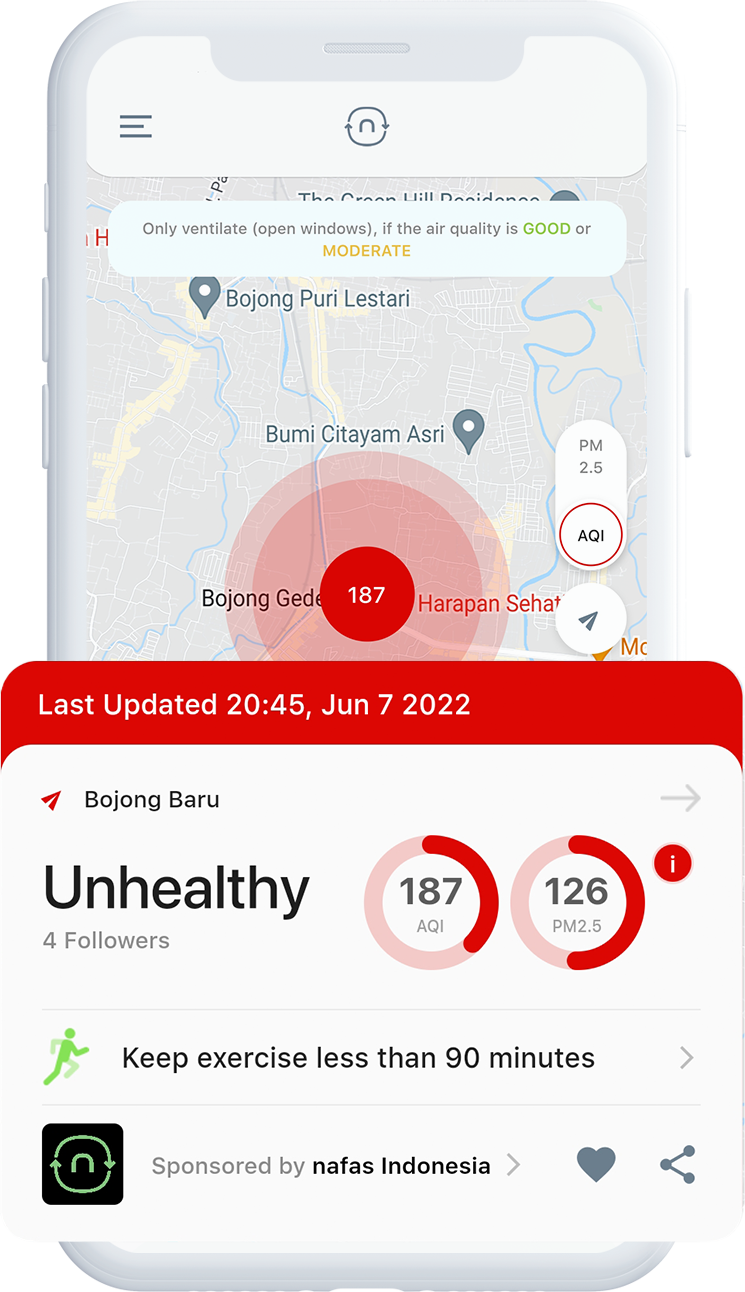 ---
Enable the 'Exercise Alert'
We offer a simple-to-use Exercise Alert feature that will let you know when to reduce your exercise time!

Just press the location you want > turn on the 'Receive Air Quality Alert' feature > turn on the 'Exercise Alert' feature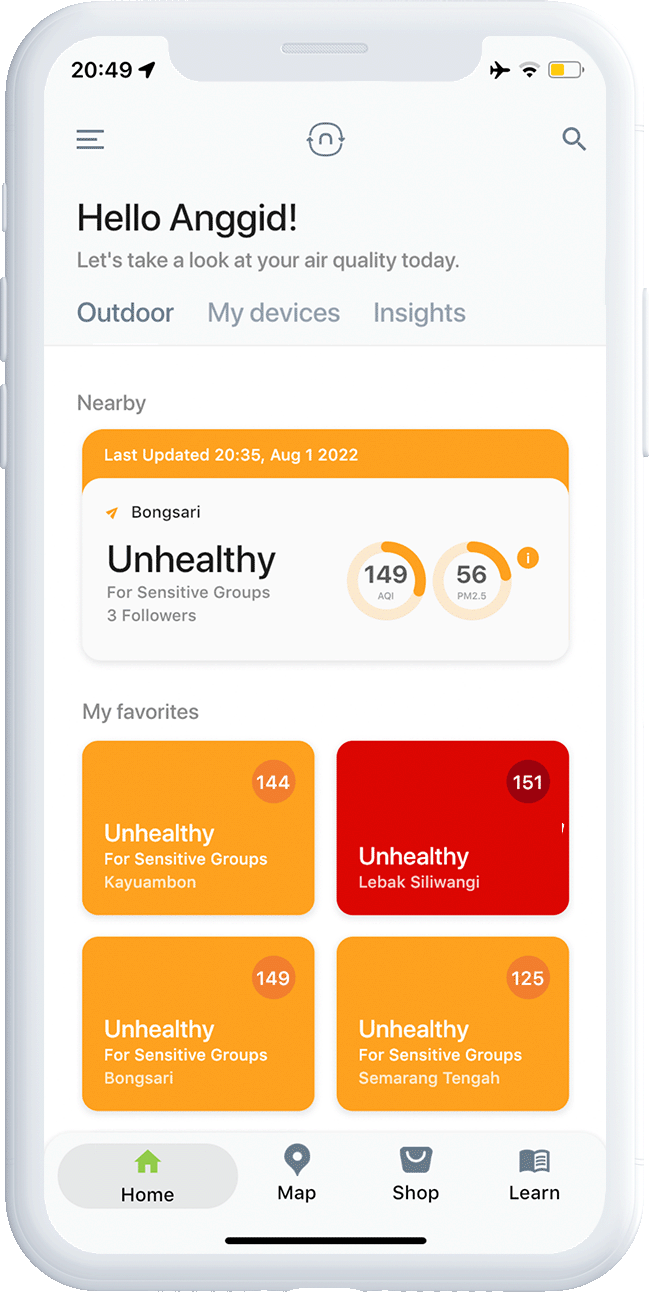 We will be adding new features over time. If you have any suggestions, please email us at [email protected].