LEARN / ARTICLE
Breathe Better Air at Breathe Studio
---
---
For you who make yoga and pilates as your routin, we bet that Breathe Studio is something that you have heard before. Knowing that Breathe Studio is focusing on those two workout studios, especially pilates reformer which is using a special equipment.

Breathe Studio provides so many workout classes which are focusing on flexibility, strength, and core strength. Breathe Studio is the right choice for you who wants to make workout or exercise as your lifestyle.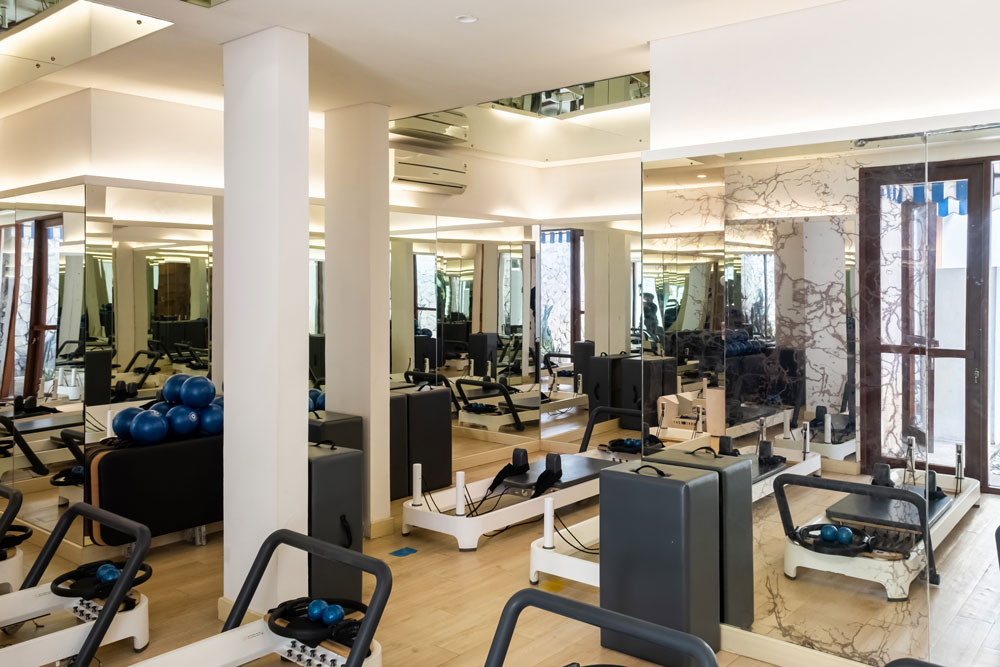 In Breathe Studio, pilates reformer class is available on many levels, such as flow pilates reformer, power flow pilates reformer, and HIIT pilates reformer.

For you who like to exercise you can take mat pilates, power barre, yin yoga, and more.

You can join their class everyday and please kindly check their schedule on their instagram. Make sure to contact them first to check whether the class that you want to attend is already fully booked or not.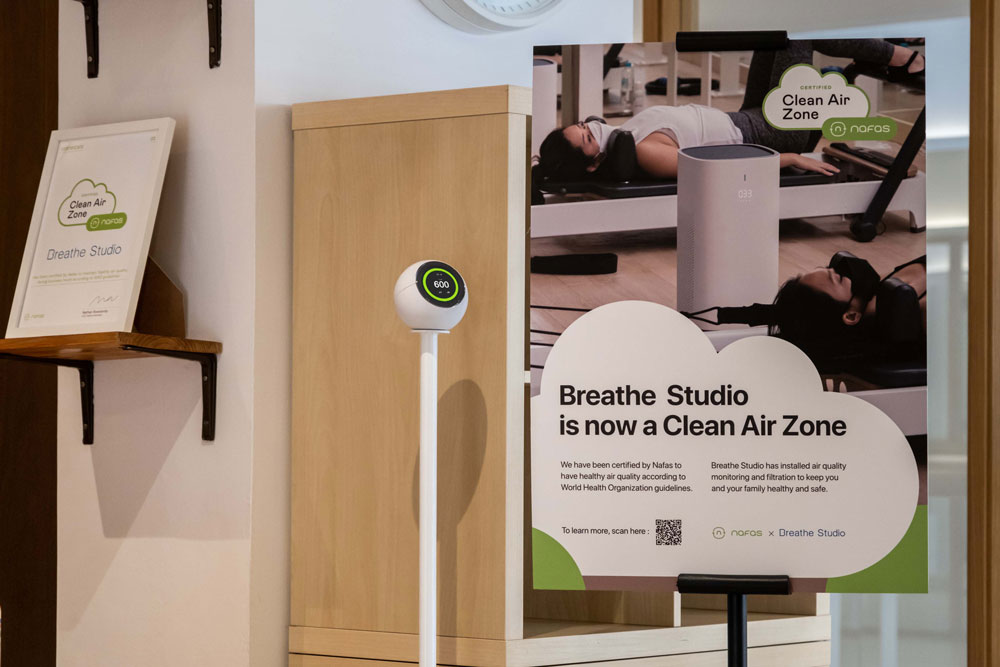 Breathe Studio Jakarta is a Clean Air Zone, because as what they have said that they want to be a healthy destination, so you will breathe healthy air during your exercise.

Nafas also found that the air quality at a location which is a part of CAZ will has a better air quality, up to 4 times better than a location which is not a part of CAZ.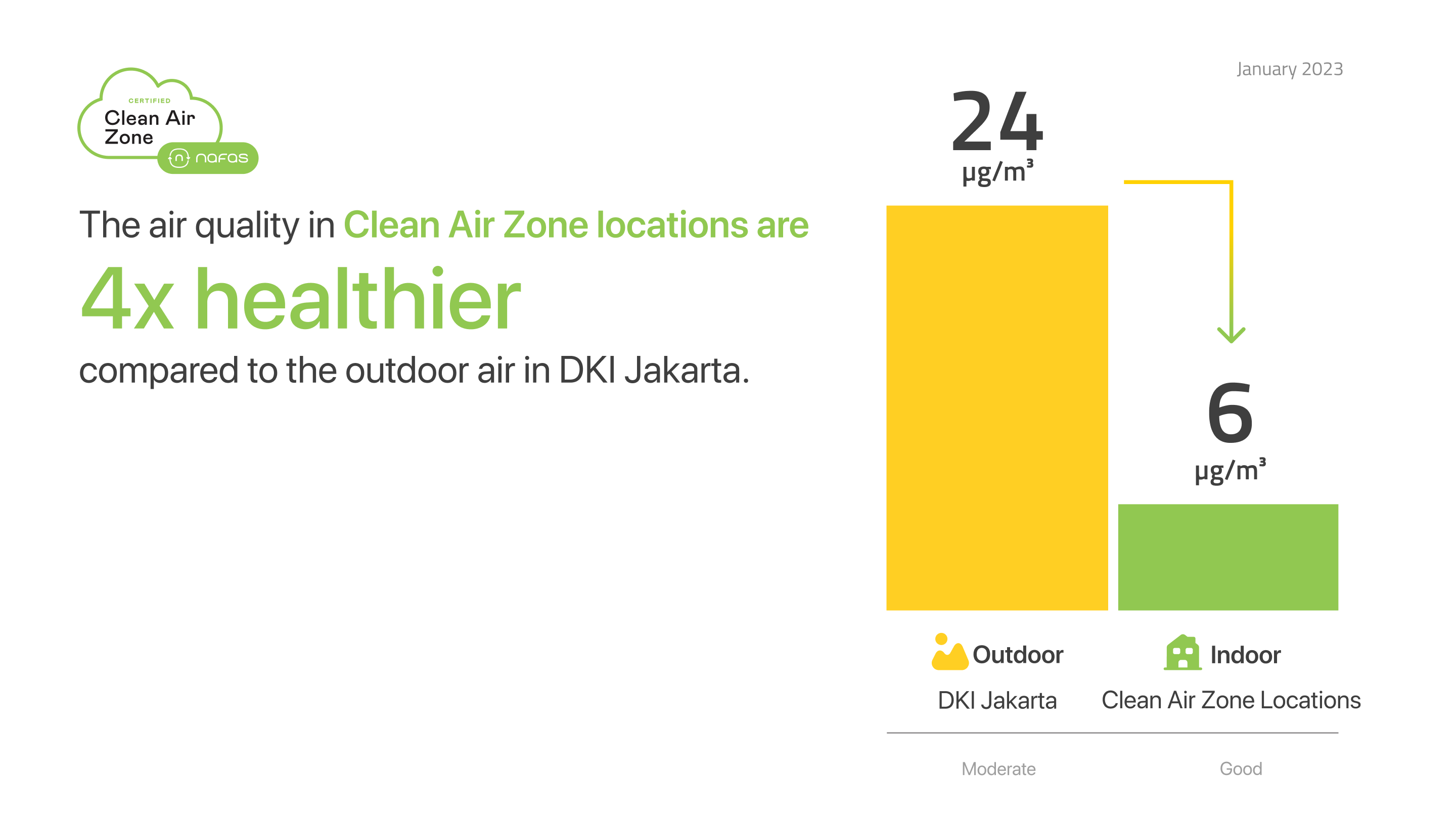 Which means that if you are practicing yoga at Breathe Studio, which is already a part of CAZ, you already maintain your health four times better than practicing at a location which is not a part of Clean Air Zone.

Breathe Studio is where your transformation will start, where your dreams become reality, and your goals will get crushed. You can celebrate life with each other, and form bonds that will last a lifetime here.
---
📍 Breathe Studio
☁️ Clean Air Zone since February 2023
🏡 Jl. Benda No. 5 Kemang Selatan, South Jakarta
📞 08111541457
🔗 Instagram: @breathejakarta
---